This Instant Pot Chicken Noodle Soup is a fast and simple way to make a big pot of soup right in your electric pressure cooker. It's the perfect comfort food that the whole family will love!
I make more soups in my Instant Pot than any other dishes. Our favorites include Instant Pot Vegetable Soup, White Chicken Chili and Corn Chowder with Bacon.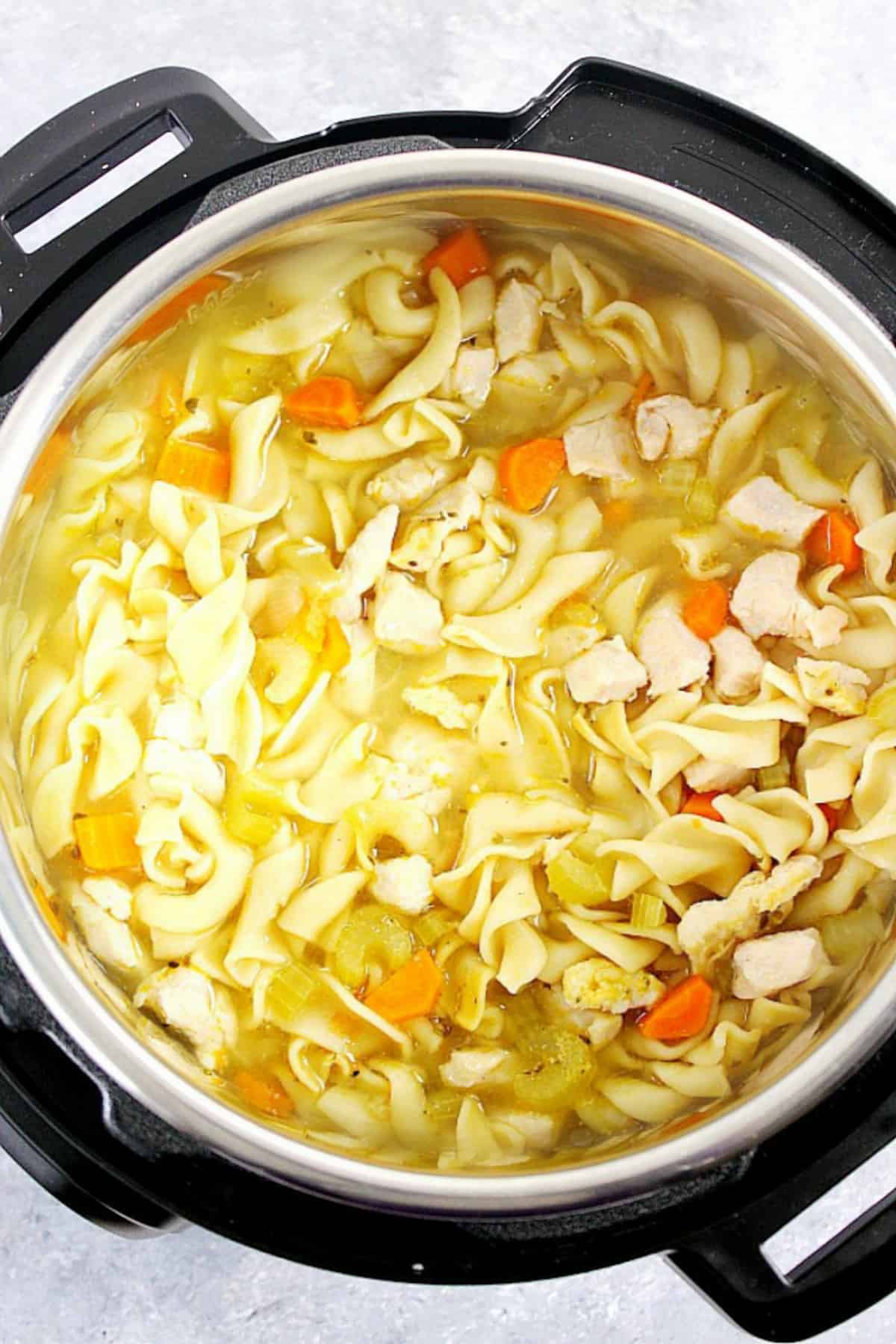 My favorite way to make a big pot of comforting, hot soup that's loaded with veggies, meat and noodles or rice, is to add all of the ingredients to my Instant Pot and let it do its magic. This Chicken Noodle Soup is comforting and delicious and exactly what you need on a chilly day or when you are feeling under the weather. You can feed your whole family with this recipe or save leftovers for up to 4 days in the fridge.