20-Minute Chicken Noodle Soup Recipe – the ultimate comfort food that never fails. Quick and easy chicken noodle soup to beat the cold or just satisfy the craving.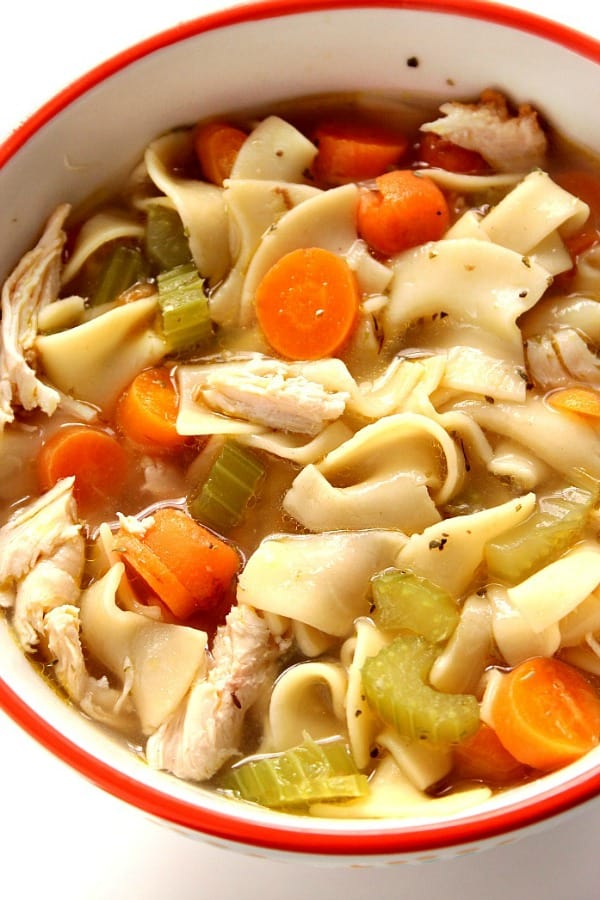 HOMEMADE CHICKEN NOODLE SOUP
I am happy to say that we are finally past the cold that has been going around our family for almost three weeks. It made the round and it seems (fingers crossed, knock on wood!) that it is gone. But when it was here – it was ugly. It's so sad to see the kiddos without the energy and excitement, not even wanting to play with their favorite toys. They lack energy and appetite. The only thing that my family will eat while dealing with a cold/flu is a homemade chicken noodle soup. THIS chicken noodle soup. I crave it on cold, dreary days because it is the ultimate comfort food. It gives my Instant Pot Chicken and Rice soup a run for its money!