Nutella and Pumpkin Granola baked in a Slow Cooker – your new favorite way to make delicious granola! You will love the combination of pumpkin and Nutella!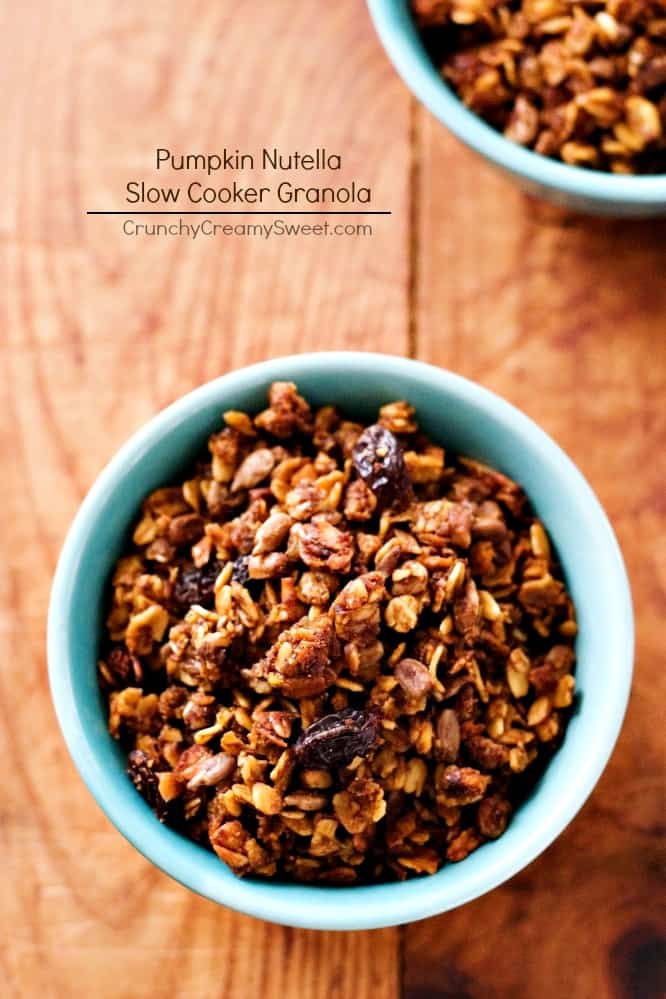 Few months ago, my friend Kristen from Dine and Dish shared a recipe for granola made in a slow cooker. It totally blew my mind. You are telling me I can bake my granola in a slow cooker? Woah! That needed to happen! Then Hamilton Beach sent me their new slow cooker to try and I knew that I wanted to try the granola as soon as possible. (By the way, read on to learn how you can enter to win one for yourself!)
Friends, this is crazy good and incredibly handy! I can't tell you how many times I burnt my granola in the oven. The slow cooker way is truly ideal! I can set it and know it will be perfect in the end. In the meantime, I can use the oven to bake muffins or a cake.
Since then, I made few batches with different flavor combos and my granola jar is never empty. I love granola with my morning yogurt or simply as a snack. For today's recipe I am sticking with my new obsession: pumpkin and Nutella combo. So good! These muffins are proof!

[Read more…] about Nutella Pumpkin Slow Cooker Granola