Slow Cooker Baked Potatoes – perfectly soft and fluffy potatoes baked in a crockpot. So easy and perfect topped with cheese, bacon and sour cream.
Serve these potatoes with Easy Grilled Chicken or topped with Southwestern Chili.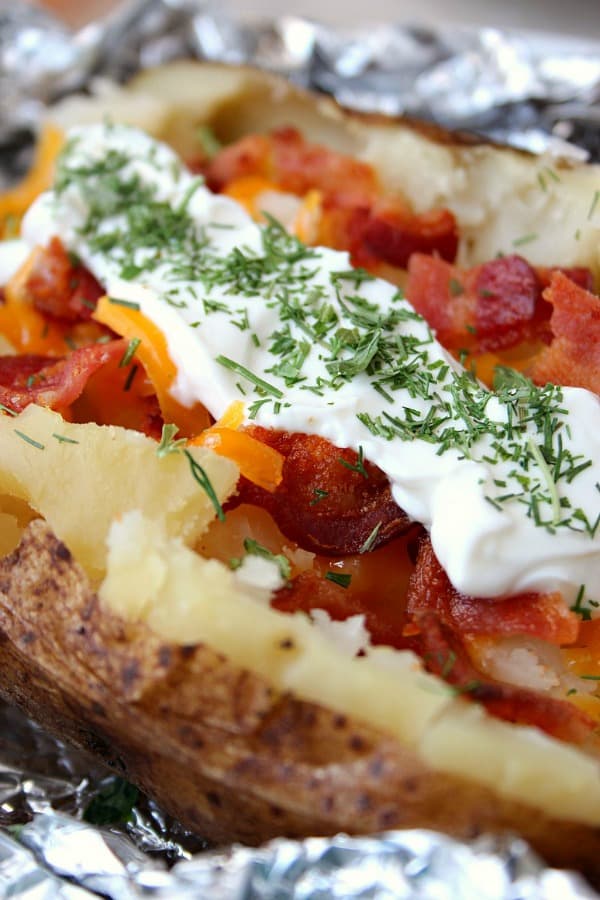 This is the easiest and also my new favorite way to make perfect baked potatoes. It works every time and it's such a time-saver! The potatoes come out soft and fluffy every time. I make them to serve with these BBQ Ribs (talk about a delicious dinner with minimal work!) or to top them with Pulled Pork, Chili or taco chicken or beef. So many options! I love them simply with butter, salt, pepper and dill.