Slow Cooker Chicken Tacos – only 5 minutes of prep is required for this easy Mexican dish! Place everything in slow cooker, set it and let it do it's magic!
This slow cooker chicken is perfect for tacos but also burritos, taquitos and my Easy Chicken Enchiladas!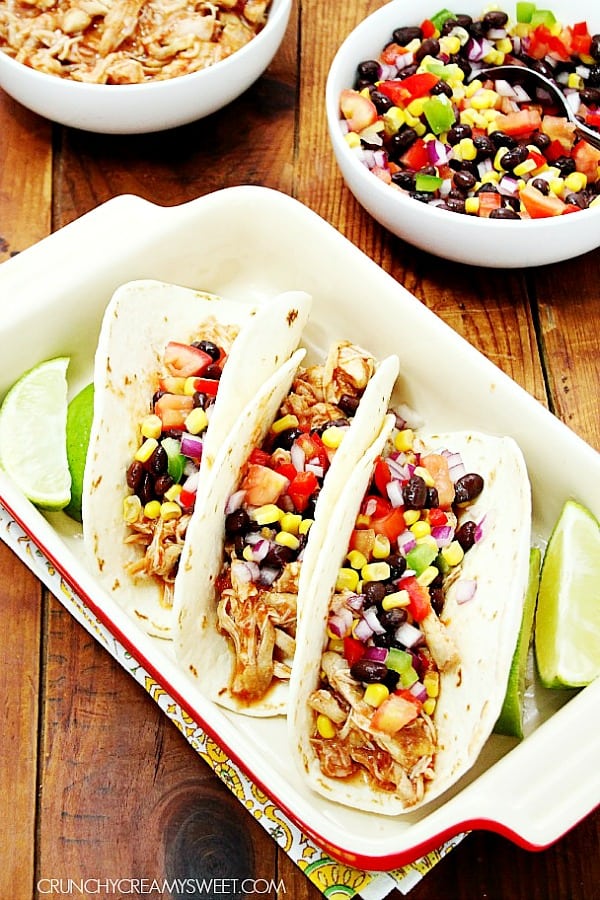 SLOW COOKER CHICKEN TACOS
These chicken tacos have been on our weekly menu for the past few weeks and I've used the slow cooker taco meat in enchiladas, burritos and taco casseroles. It's so easy because all of the prep consists of throwing everything into a slow cooker and let it cook away for a few hours. It's ready by dinner time and all it needs is toppings.