Cranberry Walnut Stuffing – fruit and nut stuffing idea for your Thanksgiving dinner. It goes perfectly with turkey, roast or ham!
Serve this stuffing with our Crown Roast of Pork or the easy Oven-Roasted Turkey Breast.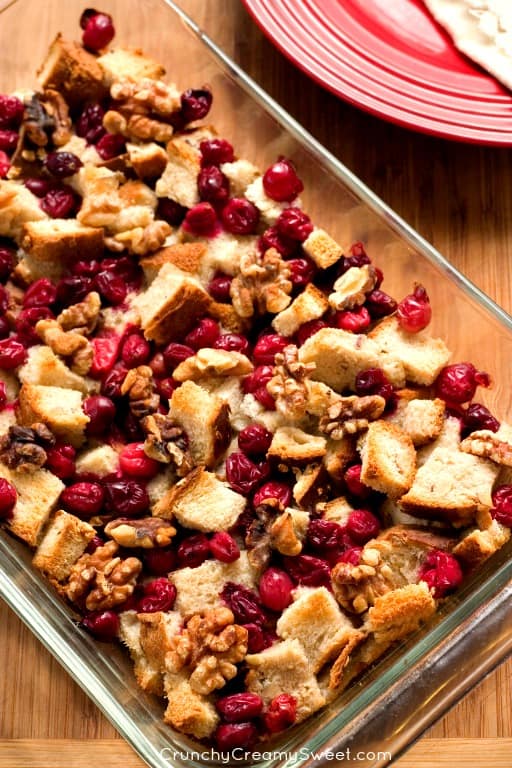 CRANBERRY WALNUT STUFFING
My very favorite stuffing to date! No wonder: it has my favorite ingredients in it. Cranberries that I absolutely adore and always buy tons of bags of them and use all year long; and walnuts – my favorite nut! Together they make a fantastic fruit and nut stuffing that's not only easy to make but pairs perfectly with chicken, turkey or ham. Just in time for the holidays! The tarty cranberries that burst while baking, and the walnuts that toast in the oven. The honey and nut bread soaked in apple juice is the base and the binder for the fruit and nuts. Oh, it's so delicious!