Easy Garlic Parmesan Roasted Baby Carrots – roasting carrots brings out their sweetness and rich flavor! Adding garlic, Parmesan and oregano makes them irresistible!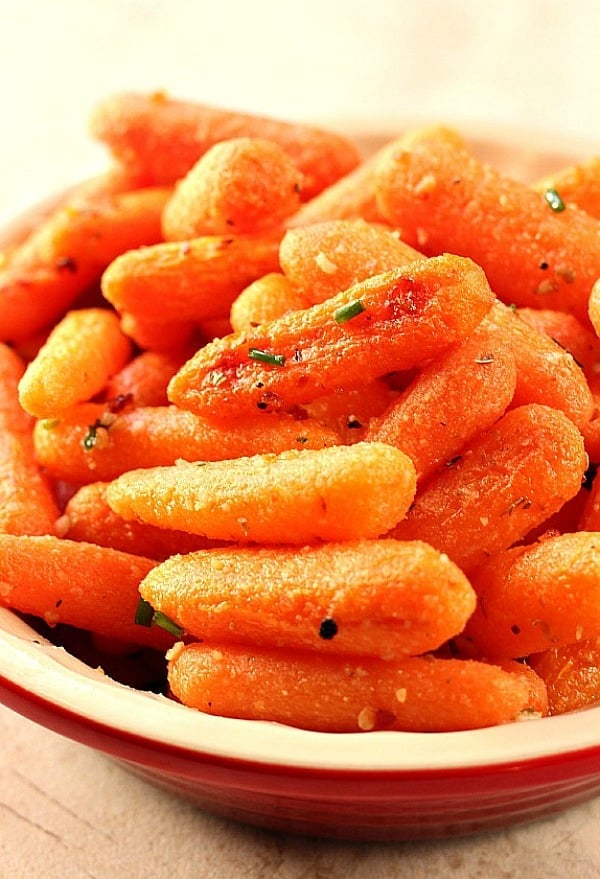 Hands down, my favorite way to cook veggies is to roast them in the oven. There is nothing easier than tossing veggies with olive oil and spices and baking them in the oven. Forget steaming! Roasting brings the best in veggies!
Steamed veggies are healthy but many times tasteless. When you are a mom trying hard every day to make your kids love vegetables, you need healthy options that come with tons of flavor the kids won't resist! It will teach them that veggies are great, you just need to prepare them the right way.
[Read more…] about Easy Garlic Parmesan Roasted Baby Carrots