Creamy Garlic Slow Cooker Mashed Potatoes – save time and space and make the best mashed potatoes right in your crock pot! Creamy, garlicky and pure comfort food!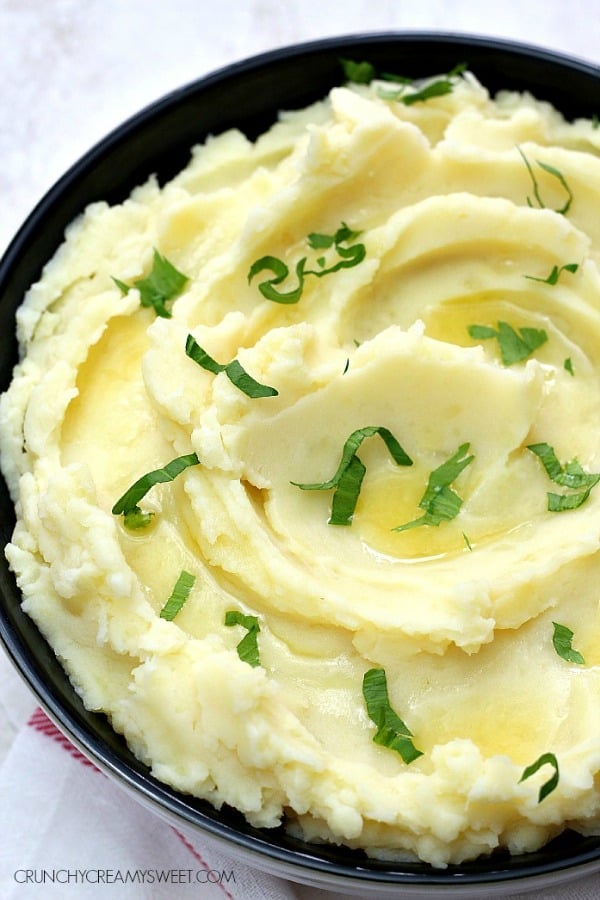 Holiday season is the busiest season of them all, not only for us food bloggers, but for everyone. It seems like there is so many errands to run, so many events to plan and attend, so many gifts to make and buy. The two days before the holiday, kitchen is filled with dishes everywhere and ingredients covering your countertops. This holiday season, I want you to have the shortcuts to make your favorite holiday dishes. See my Slow Cooker Sausage Stuffing and the Pumpkin French Toast Bake that you can make the night before or the super easy Roasted Carrots.
Mashed potatoes are right there with stuffing for me. Pure comfort food! I grew up on mashed potatoes and love them with a drizzle of melted butter and a sprinkle of fresh dill or green onions. So good!
[Read more…] about Creamy Garlic Slow Cooker Mashed Potatoes