This Baked Zucchini with cheddar is an easy side dish made with the popular summer vegetable. Great way to enjoy zucchini this season. Each slice is cheesy and delicious!
If you have a ton of zucchini, you may also like my Crispy Zucchini Fries or the Apple Zucchini Muffins, a perfect snack!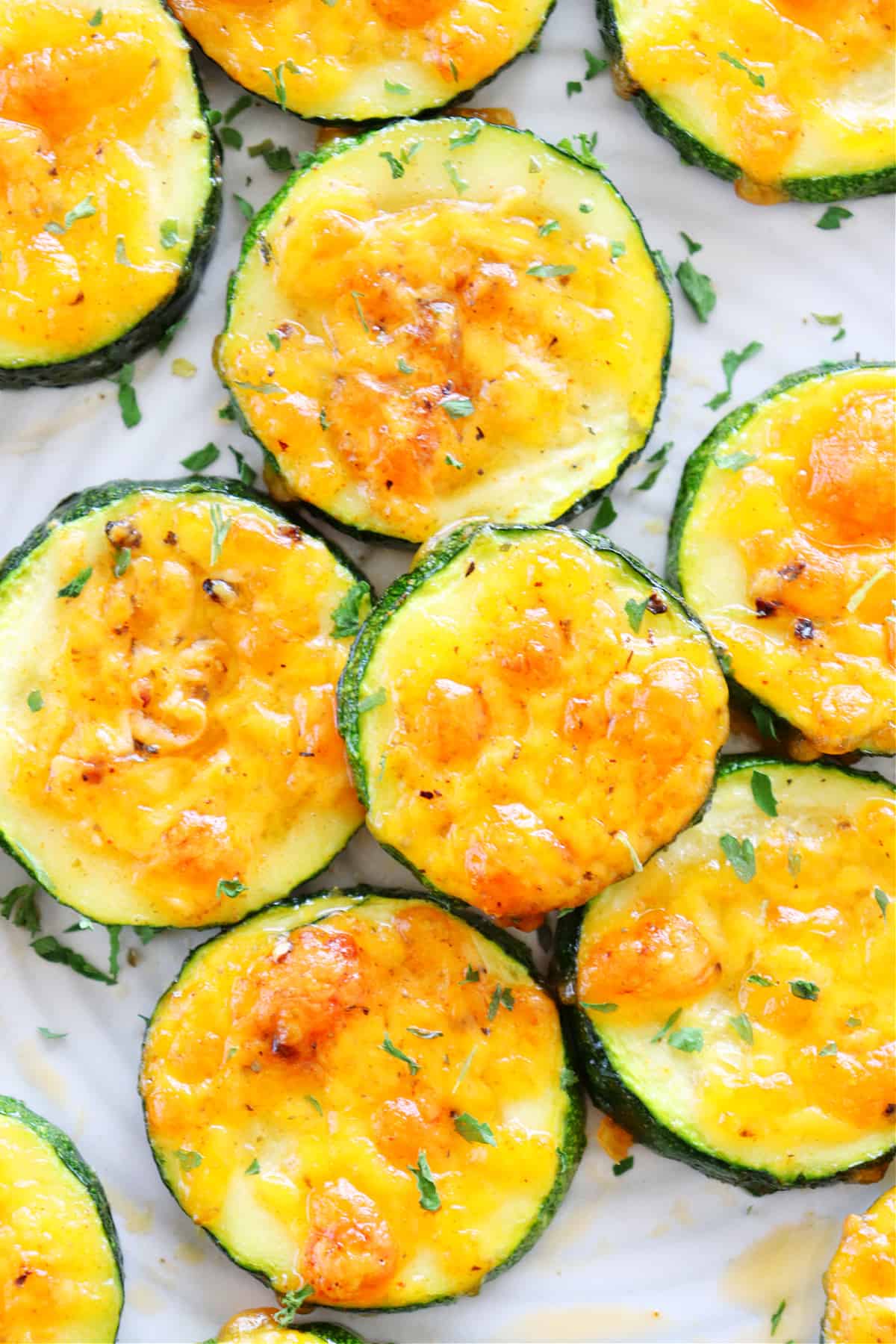 Baked Zucchini
I bought a bunch of zucchini to make my go-to dishes. I was going to coat it with Parmesan breadcrumbs and bake but then I saw a big block of cheddar in my fridge. I love the flavor of toasted cheddar! The idea for these Cheddar Baked Zucchini Slices was born.