Cheesy Cauliflower Alfredo Bake recipe – creamy and saucy casserole with cauliflower and garlicky Alfredo sauce. Serve as side dish or turn into a full meal by adding chicken or beans.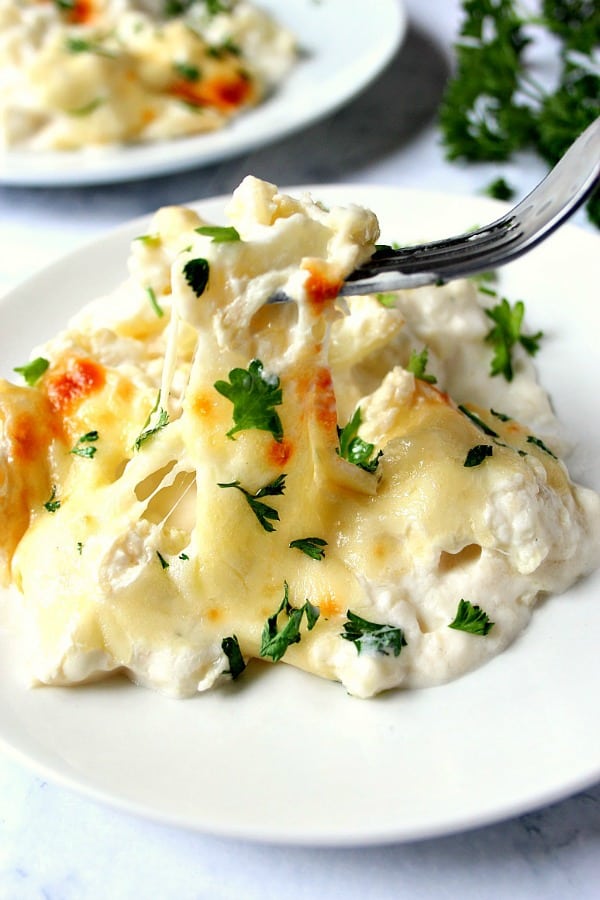 CHEESY CAULIFLOWER ALFREDO BAKE
If you tried any of my cauliflower recipes, you know I love to turn this vegetable into something you wouldn't expect. One of my favorite ways is to turn it into healthy Alfredo sauce, with the addition of roasted garlic. Now I have a new way and it's using it in place of pasta! I love the combination of garlic Parmesan Alfredo and cauliflower in this saucy dish.