Bacon Roasted Brussels Sprouts with Cranberries is the BEST WAY to enjoy Brussels sprouts! Bacon roasting in the oven with fresh cranberries makes them quite irresistible. 
Serve this side dish with ham, pork chops or roasted chicken for a delicious holiday or weekend meal.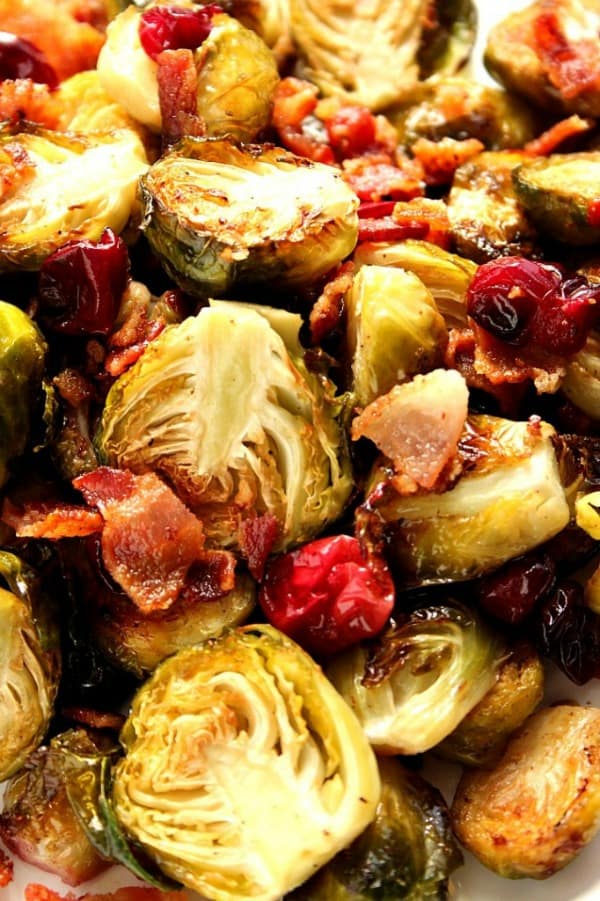 It's time to bring Brussels sprouts back and in a big, delicious way! Tossed in bacon grease, spread on a baking sheet with fresh cranberries and roasted to perfection in just 20 minutes, this is a perfect side dish for  busy weeknight dinner or a holiday feast. Also, I think it looks pretty too.
Roasting vegetables brings out their rich and deep flavor. I prefer this way of cooking them above boiling (let's not do that anymore!) and steaming.  While we grill a lot of them during summer, I always oven roast them when the weather turns chilly.
[Read more…] about Bacon Roasted Brussels Sprouts with Cranberries