Roasted Garlic Parmesan Cauliflower Recipe – crispy cauliflower bites with garlic Parmesan breading, baked in the oven instead of fried. So tasty!
Cauliflower is my favorite vegetable. When I don't roast it, I make Mashed Cauliflower and my Cauliflower Alfredo Sauce.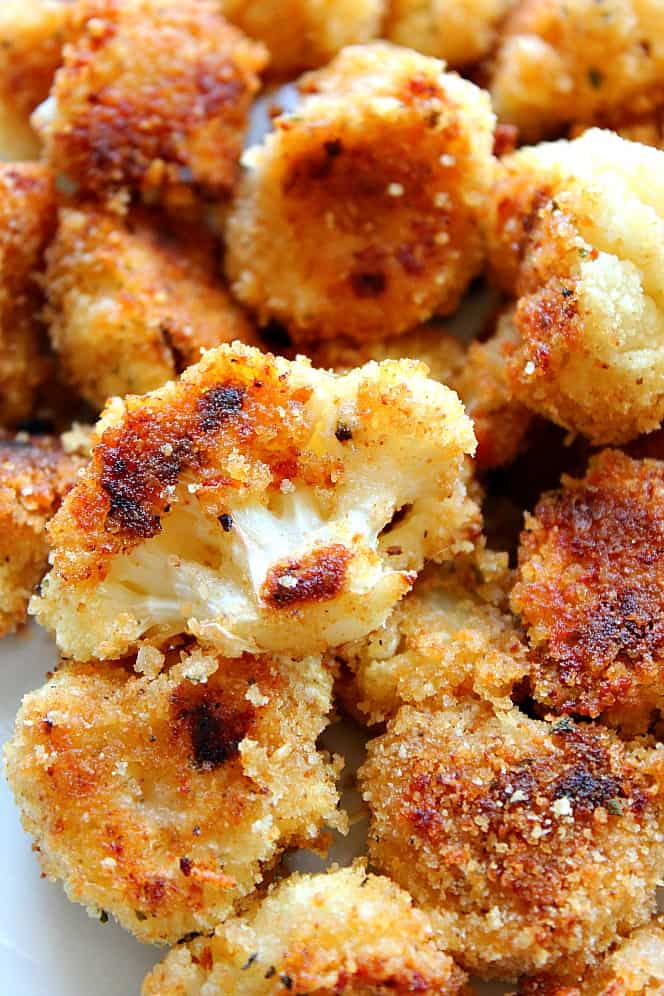 Roasting cauliflower is my favorite way of preparing it. This under-rated vegetable has so much to offer and roasting it definitely tops the list. It brings out its delicious flavor and paired with garlic, Parmesan and breadcrumbs create an irresistible dish. To make crunchy breaded cauliflower bites, you can use one of two methods. The final result is irresistible crunchy cauliflower bites!
ROASTED CAULIFLOWER
This Roasted Garlic Parmesan Cauliflower is the best idea for a side dish featuring this vegetable. Aside from turning it into a vegetarian, healthy Alfredo sauce, or mashed cauliflower of course.
[Read more…] about Roasted Garlic Parmesan Cauliflower Recipe