Mango Peach Quinoa Salad – healthy fruit salad with quinoa and my favorite honey lime dressing! It's full of fresh flavors and absolutely delicious!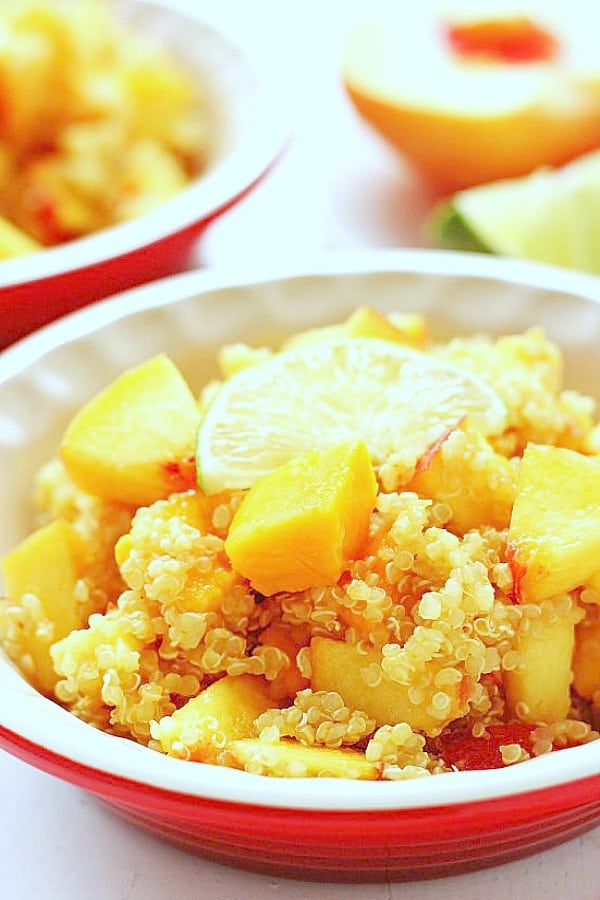 I often share here on the blog how much my kids love to help in the kitchen. They gather ingredients, mix things in a bowl and set the table. They WANT to do it and I couldn't be happier. My oldest (she is almost 9!!) has quite the knowledge about healthy food and always grabs a bag of baby carrots in the store, because it's her favorite snack.
She also loves to make a fruit salad. It's her favorite dish to make for parties, picnics or simply because we have a ton of fresh fruit on the counter. That's my favorite perk of summer time! All you have to do is chop up the fruit and you have a fantastic side dish ready in minutes.