Honey Lime Dressing – one of my favorite dressings ever! You can make it for sweet and savory salads! So easy to whip up in your blender!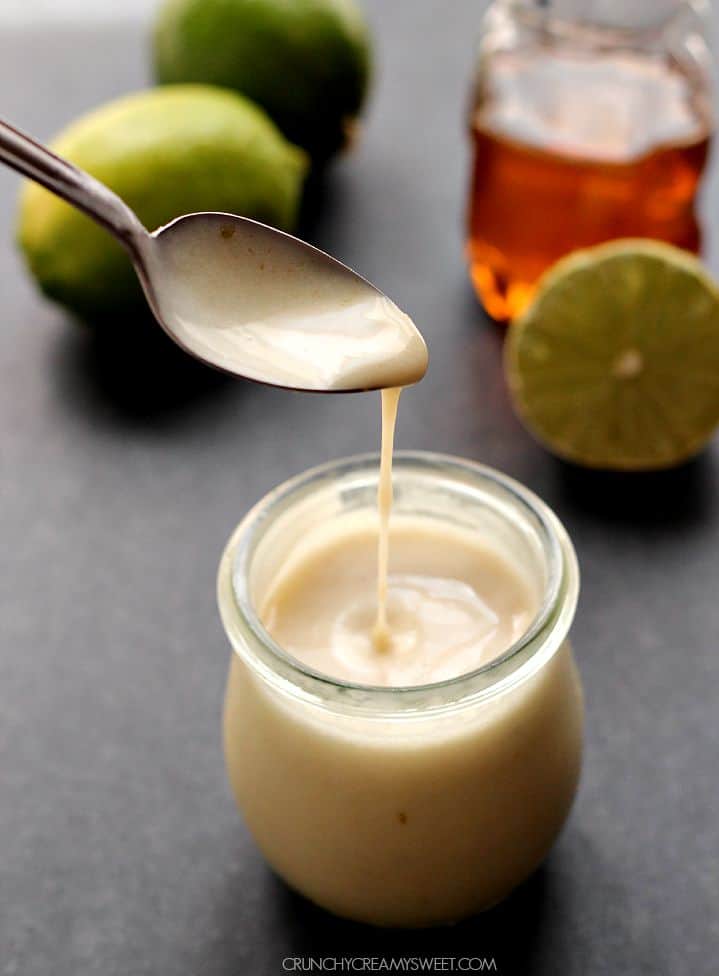 HONEY LIME DRESSING
The ease and ability to whip up a homemade dressing in a blender is a game changer for a salad lover like me. Forget the store-bought kind – it only takes a few ingredients (that you can pronounce!) and give them a whirl in a blender to create a smooth and absolutely fabulous salad dressing. Another favorite is my Italian Salad Dressing that is mixed in a jar!
All summer long, I have been making this Honey Lime dressing in two versions: for a savory salad (usually with Mexican flavors) and for a sweet salad (our kids favorite fruits!). There is something about the honey and citrus combo that makes it totally irresistible.