Stuffed Crust Pizza Tutorial – a step by step photo tutorial on making a stuffed crust pizza. So much cheese in every bite!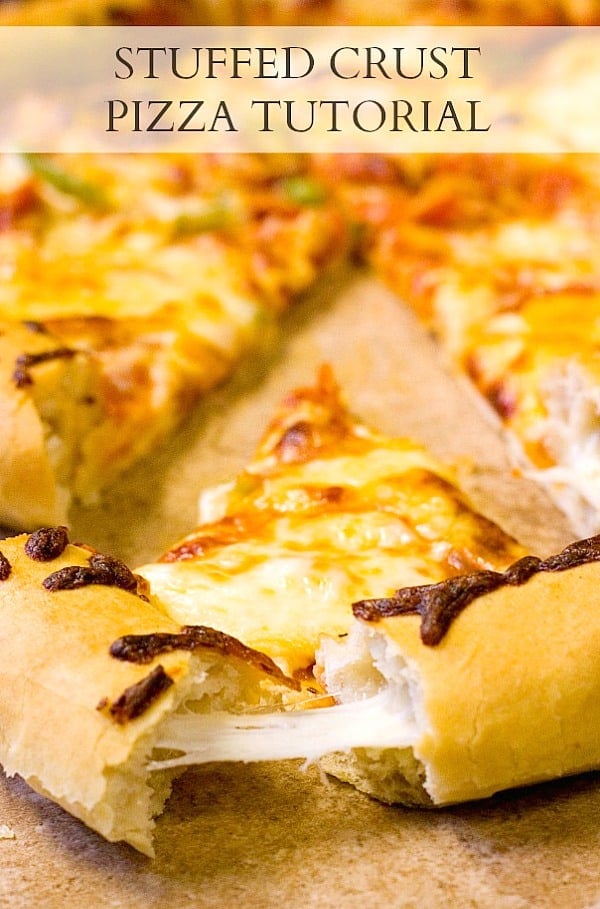 Every time I think about stuffed crust pizza, this particular movie scene comes to mind. My kids know it well and we were telling them "I'll stuff you all in the crust" so many times while making this tutorial, because they were watching us and constantly asking: are you done? can we eat the pizza now? 🙂
Okay, now that I got that out of the way…..
Guess who's back!!
Yep, my Hubby is at it again and he is back with a new photo tutorial on how to make a stuffed crust pizza. He is sharing his tips and tricks to make this uber cheesy pizza so you can make it at home!