This Instant Pot Lemon Chicken is an easy and affordable weeknight dinner made with chicken thighs, lemon and garlic. The chicken is juicy and flavorful and the whole dish is done in under 30 minutes!
I serve it with mashed potatoes because the gravy is absolutely delicious. You can also make quick Instant Pot Green Beans to serve on the side.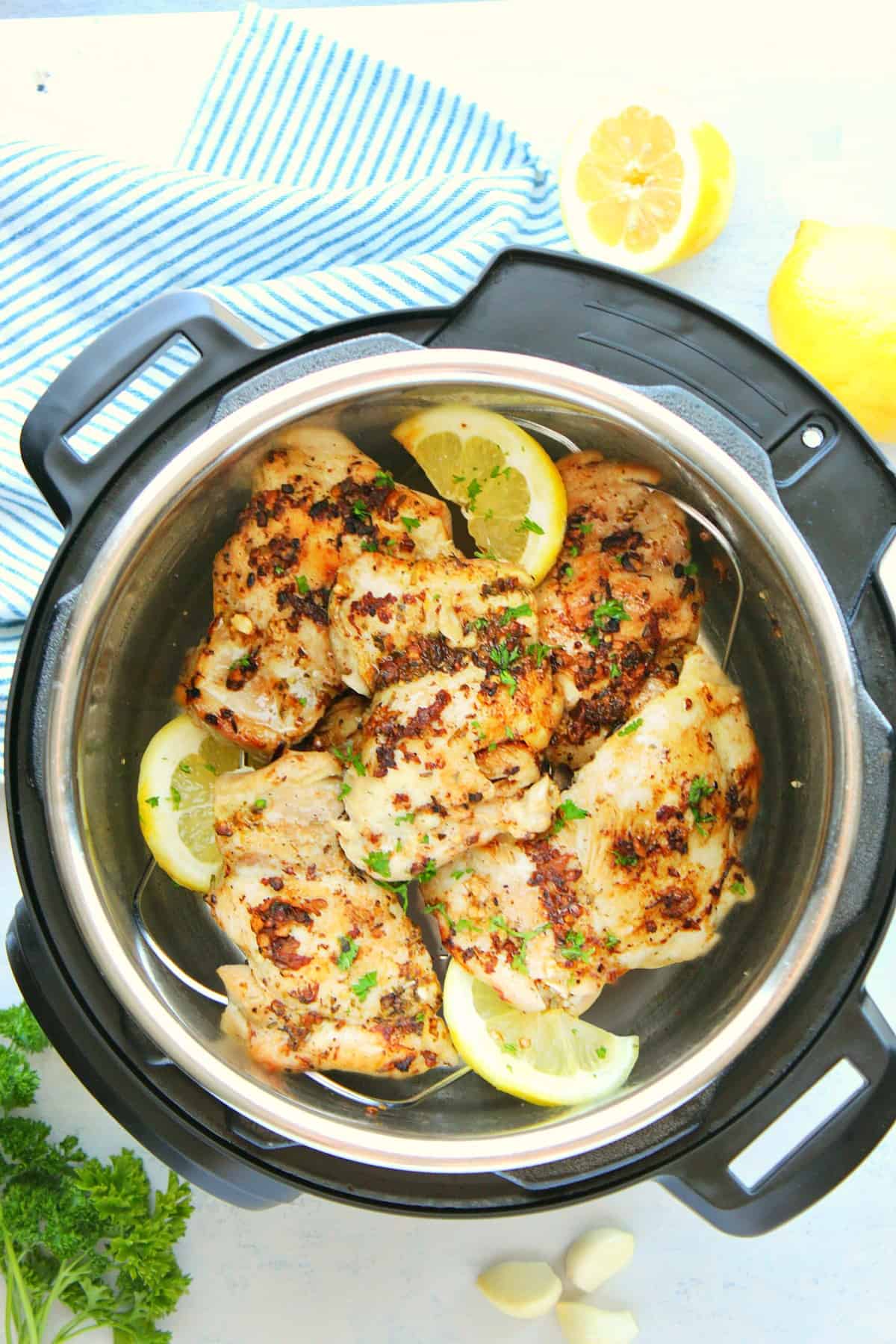 One of the most affordable cuts of chicken and one of the easiest to cook are thighs. They are more flavorful than chicken breast and easier to remain juicy once cooked. This Instant Pot Lemon Chicken is a perfect way to use them and make an easy dish that is bursting with flavor. After browning the thighs on both sides, you cook them in the pressure cooker for 7 minutes. The gravy is a delicious bonus too! Just add cornstarch to thicken it and pour over each chicken thigh when serving.