This Instant Pot Chicken Cacciatore is pure comfort food! Made conveniently in the pressure cooker, this Italian classic is made with chicken thighs and flavorful tomato sauce with veggies.
Similar to my Instant Pot Chicken Marsala, this dish is saucy and perfect served with mashed potatoes, rice or pasta.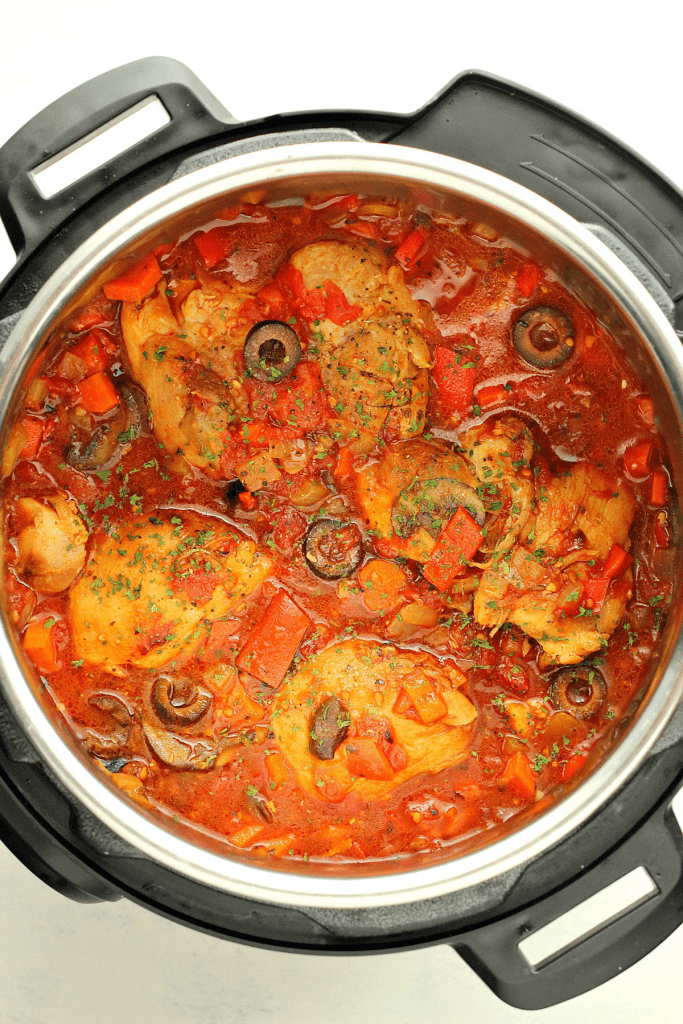 This classic Italian hunter's stew dish is pure comfort food! The chicken is fall-apart tender and cooked in the veggie-loaded sauce. It tastes like it's been cooking all day but it only took 12 minutes or pressure cooking time! It's a rustic dish made with the convenience of a modern small appliance and I am obsessed with it.