Instant Pot Corn Chowder with Bacon Recipe – delicious soup made in a pressure cooker. This rich and creamy chowder is packed with fresh corn, potatoes and crispy bacon.
If you enjoy hearty soups, you need to try my Potato Ham Chowder too. My Instant Pot Corn on the Cob is another great way to enjoy corn!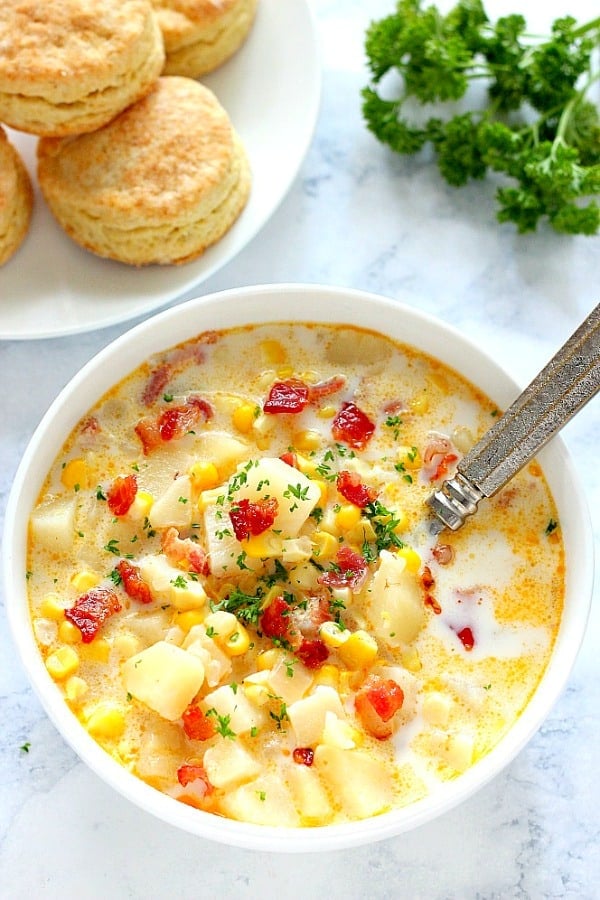 INSTANT POT CORN CHOWDER WITH BACON
One of our favorite summer soups to make is corn chowder. It's creamy, satisfying and full of flavor. Especially since I make it in my pressure cooker. If you have an Instant Pot and never tried to cook soup in it, you have to do it! You will love it! The flavors are as intense as if the soup was simmering on the stove for hours, when in fact it takes under 30 minutes to have it done from the time you cut the corn off the cob. Besides, there is bacon involved and that is always a good thing. I love the meaty flavor it adds to this chowder.
[Read more…] about Instant Pot Corn Chowder with Bacon Recipe