Instant Pot Mashed Sweet Potatoes Recipe – skip peeling and chopping the potatoes and cook them in your pressure cooker! These sweet potatoes are fluffy, creamy and delicious!
These sweet potatoes are perfect served with butter and brown sugar or used to make Classic Sweet Potatoes Casserole.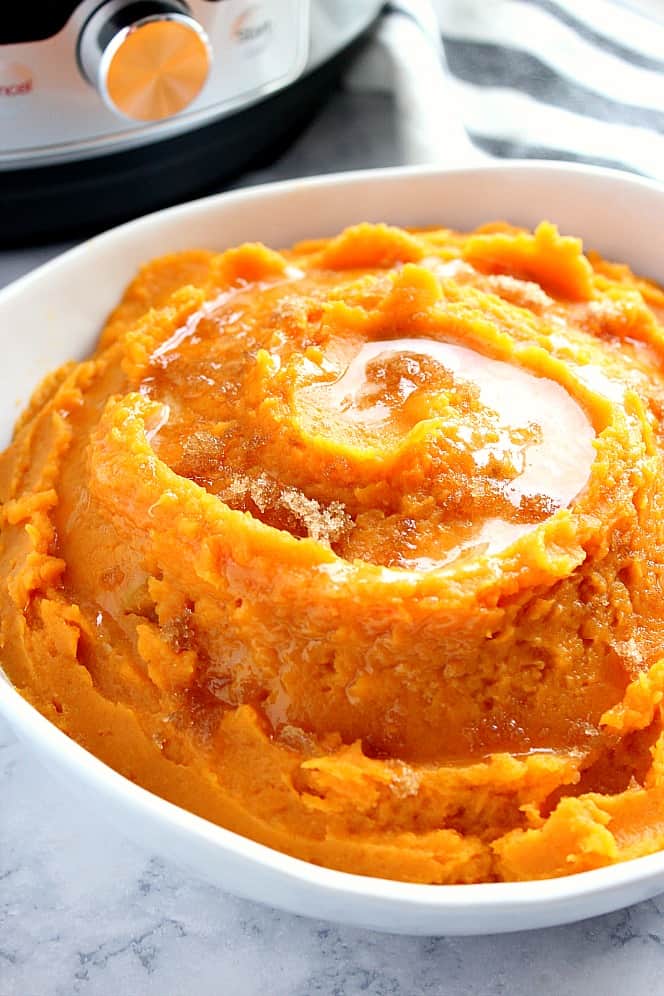 INSTANT POT MASHED SWEET POTATOES
Saving time in the kitchen is something I am always looking for in recipes. I like easy, quick and no-fuss yet delicious dishes that my family will love. If you are new here, you should know that the Instant Pot pressure cooker is my absolutely favorite small appliance. I can cook sweet potatoes in such a short time and no peeling or chopping is needed!