This is the best Thanksgiving Turkey with a delicious seasoning mix. I am sharing my very easy step-by-step recipe and all of my tips so you can make a juicy and flavorful turkey for your holiday dinner!
Serve this turkey with my classic stuffing and turkey gravy. Don't forget to save some meat to make tetrazzini!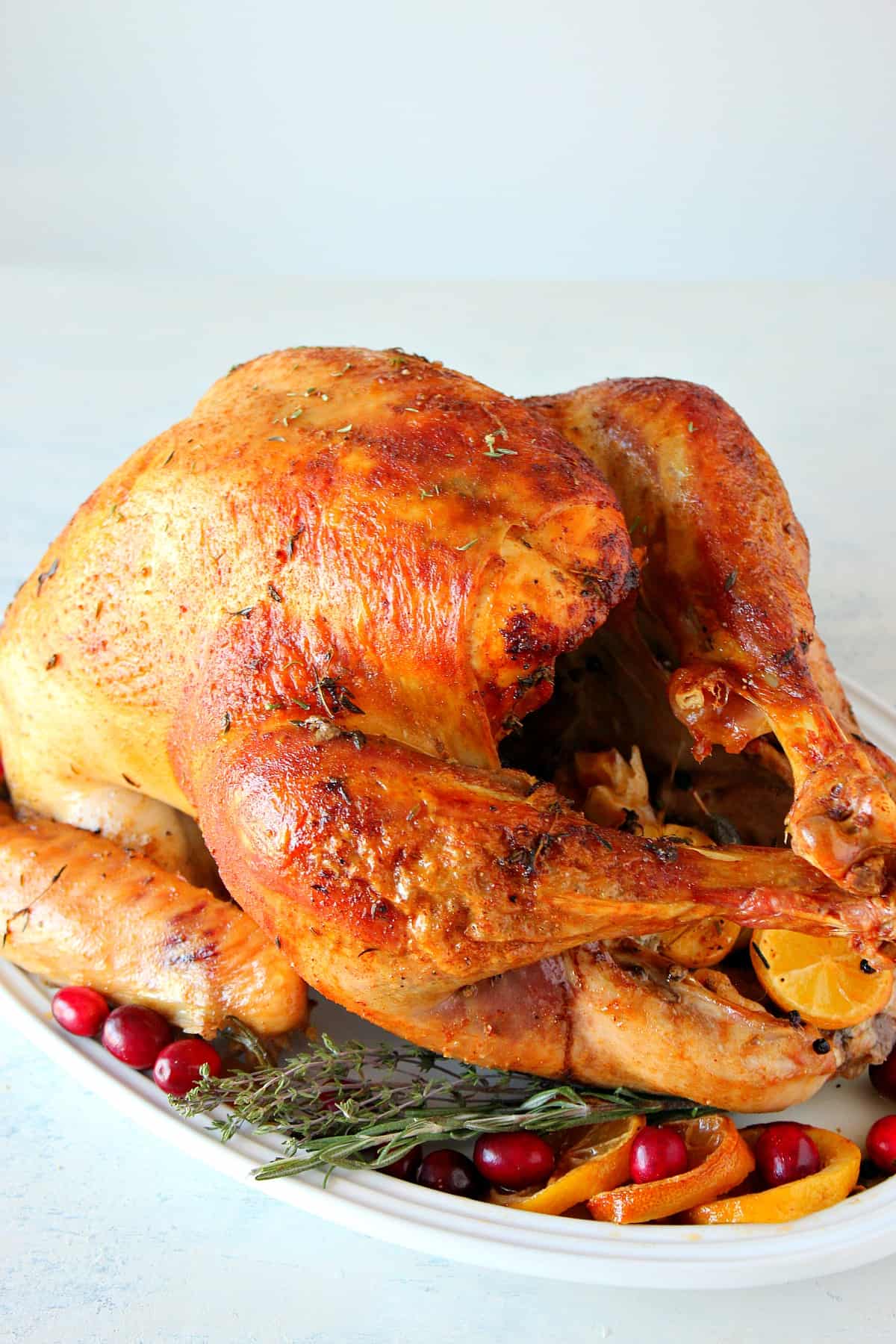 Easy Thanksgiving Turkey
If this is your first year of cooking a turkey for Thanksgiving or you want to improve your technique, this recipe will help you make the juiciest and most flavorful turkey ever! It's perfect for beginners and seasoned cooks. My seasoning mix with butter and oil gives it a crispy skin during roasting in the oven. This turkey will shine on your holiday table!