Easy Chocolate Caramel Pretzel Bites Recipe – super easy candy idea for the holidays! Great gift for chocolate and caramel lovers!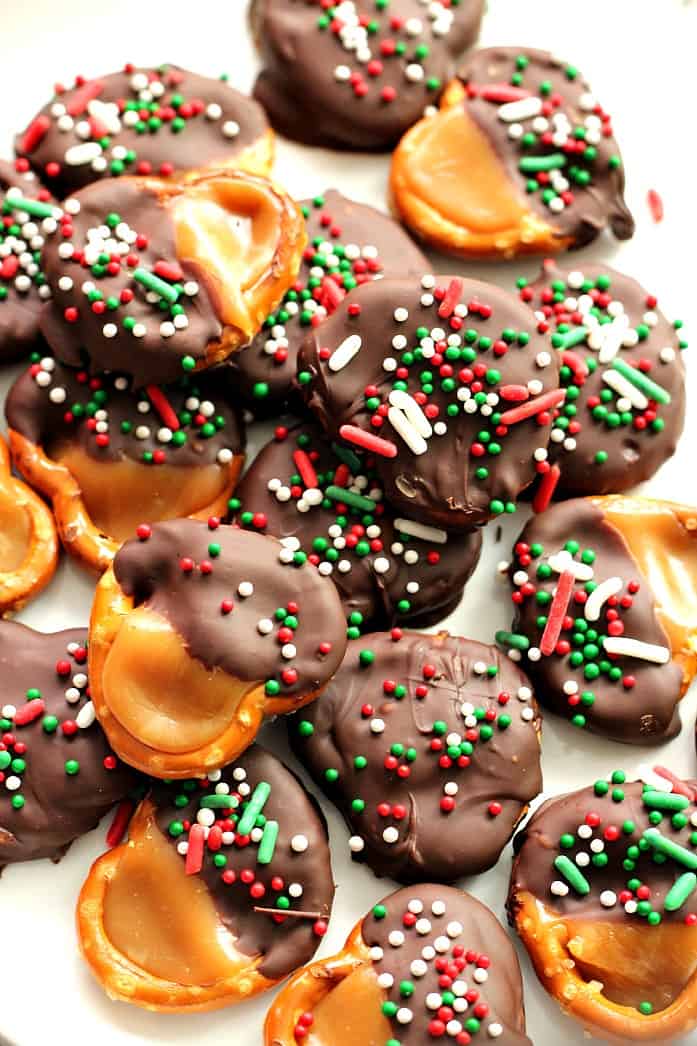 CHOCOLATE CARAMEL PRETZEL BITES
Our craving for homemade candy is in full swing. My Hubby has been asking me for days to make caramel pretzels and they finally happened. All dressed in chocolate and festive holiday sprinkles! Yes, please! I will take a dozen, thank you so much!
While our kids were enjoying their Rudolph the Reindeer peanut butter cookies (find the recipe and video there), my Hubby and I were munching away on these pretzel bites. They are quite addicting! You have been warned!
[Read more…] about Easy Chocolate Caramel Pretzel Bites Recipe