Chocolate Caramel Pretzel Cups Recipe – little sweet treats that are perfectly festive for the holidays! Crushed pretzels create a salty and crunchy crust for the gooey caramel layer, later topped with rich chocolate.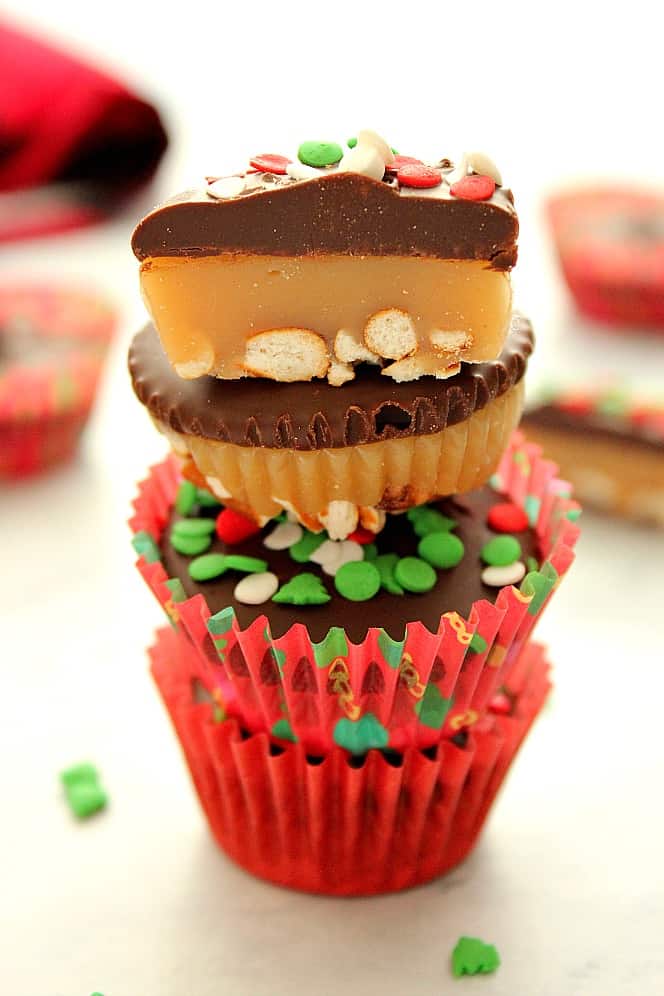 Sweet and salty treats are always bound to be a hit around here. Add crunchy in a form of pretzels, gooey in a form of caramel and silky smooth in a form of chocolate and you have one irresistible treat to enjoy for the holidays. I combined my popular Chocolate Caramel Pretzel Bites and my Easy Microwave Caramels to make these fun little cups full of sweetness and texture.
These Chocolate Caramel Pretzel Cups are made of three layers: pretzel crust, gooey caramel and semi-sweet chocolate. Make them in colorful cupcake liners and dress up with fancy sprinkles for a fun candy treat.