How to make Cauliflower Rice in just 10 minutes! This low-carb, Keto friendly and gluten-free alternative to grain rice is an easy and delicious option for many rice dishes! 
Cauliflower is a wonderful vegetable that can be used to make not only Fried Rice but also Alfredo sauce or roasted with garlic and Parmesan cheese.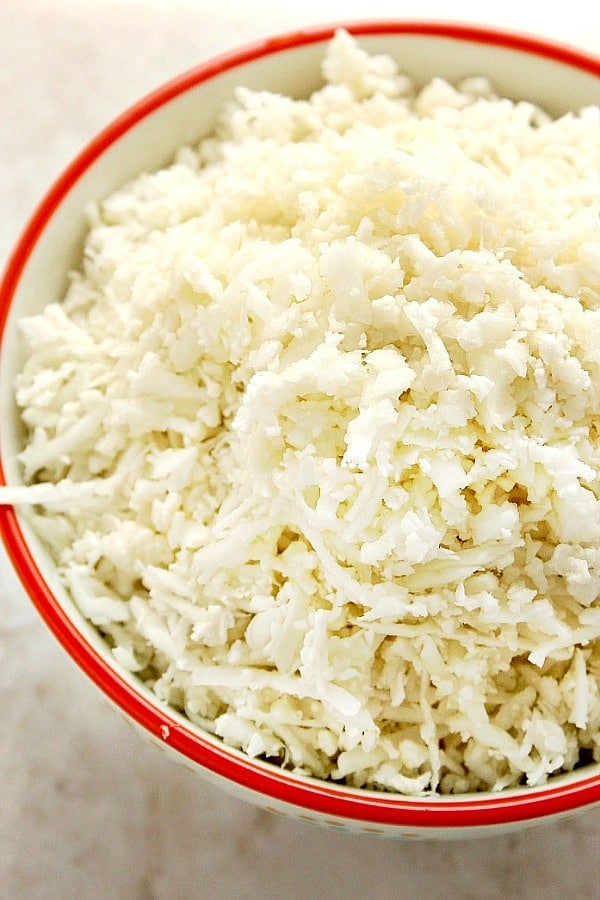 For the past few weeks, I have been testing the idea of rice made of cauliflower and it's uses in many dishes you would typically serve with rice. And I am OBSESSED! Can't believe it took me so long to jump on this, especially since (as you may know) I love love love my cauliflower Alfredo sauce and used it in healthy mac and cheese and our beloved Fettuccine Alfredo pasta dish. This Cauliflower Rice is perfect in any Asian dish, topped with stir fry or served with grilled chicken and steamed broccoli.