Italian Dressing – best homemade salad dressing with oil, vinegar, herbs and spices. Quick and easy to make!
Use this fresh dressing in my Grilled Chicken Salad or in Salmon Salad.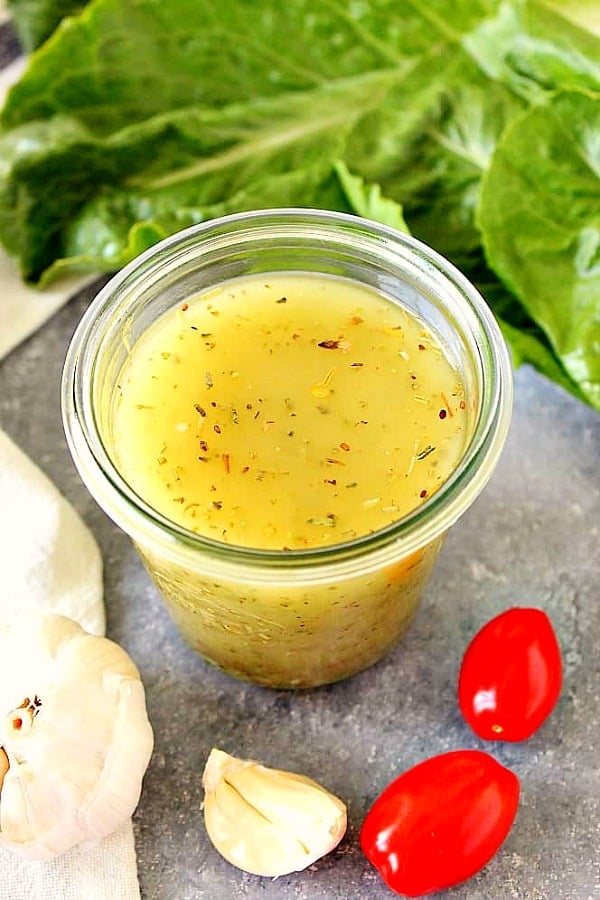 Homemade salad dressings are my jam! They are just so easy to make! This Italian Dressing is one of few I currently have in my fridge and one I used in a pasta salad. It's also perfect drizzled over chicken just before baking on a sheet pan or grilling. This Italian Salad Dressing can be made ahead and stored up to a week in the fridge. You can also use it as a marinade for chicken.