Avocado Glow Smoothie Recipe – creamy and thick smoothie packed with vitamins, fiber and antioxidants. Perfect healthy option for breakfast or snack!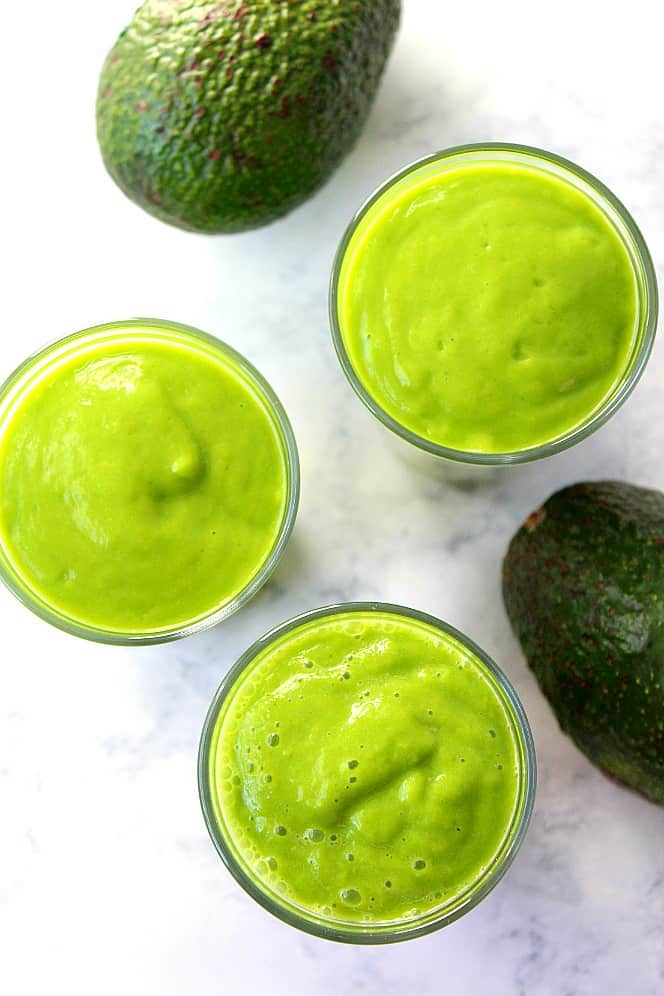 One of the easiest ways to make sure you are including greens and healthy fruit and vegetables in your diet, is to turn them into smoothies. I make Green Smoothies every day. It's part of our daily routine and my family loves it. If I am not making the Beets and Berries Smoothies or our 3 ingredients Green Smoothies, I make this Avocado Glow Smoothie with mango and spinach. It's absolutely delicious and so nutritious!
This smoothie is packed with vitamins and minerals. Mango and avocado contain over 20 vitamins and minerals each. They are the superfood! Avocados help your body to absorb fat-soluble nutrients like A, D, E and K. They help lower blood cholesterol and the risk of heart disease. Mangoes are high in fiber and antioxidants. They also lower blood sugar levels.