Vitamin C Booster Smoothie – delicious and refreshing smoothie packed with Vitamin C!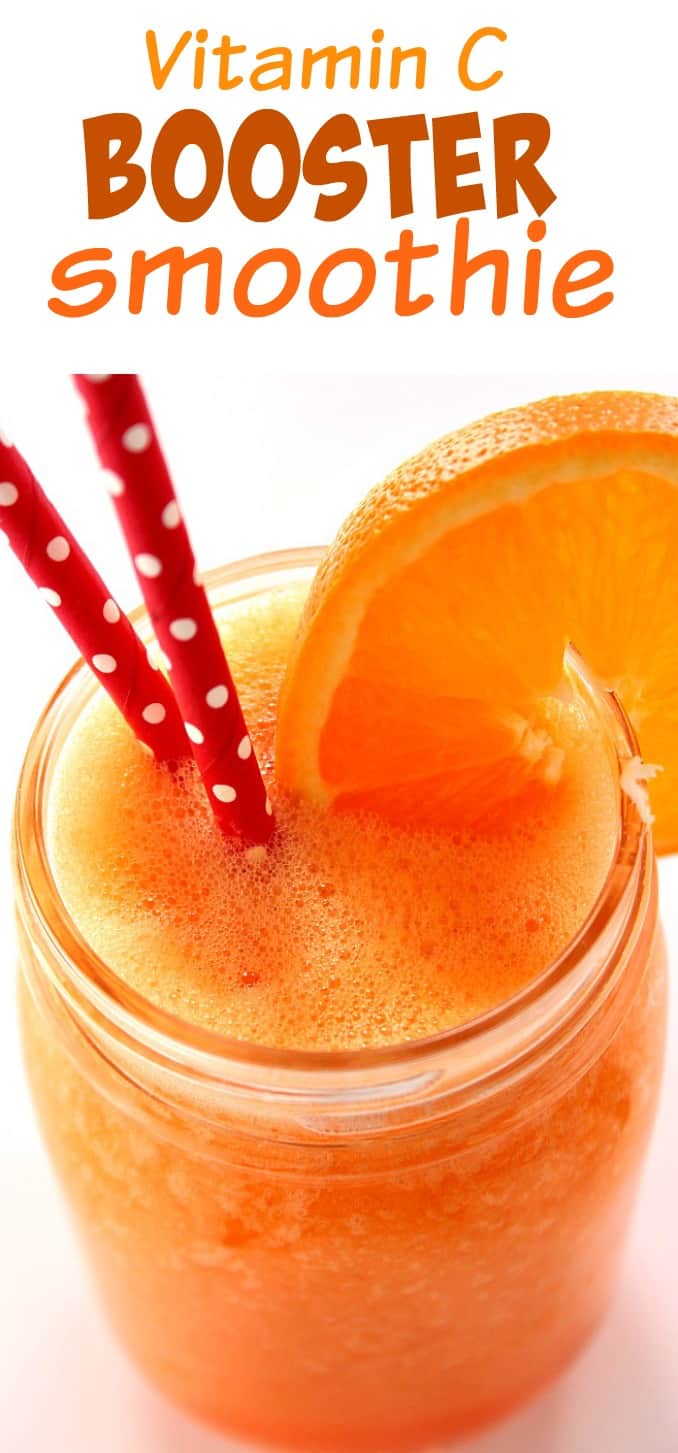 This horribly long winter means a long flu season. We had the flu this year and it was awful. The whole household – one big sneeze fest.
After that, we had a few colds. If you have kids – you know what that means. It's really hard to hear your child cough and look plain miserable.
Last year, I made sure we all were getting a lot of Vitamin C. We had orange slices or juice everyday. This year I failed with this and I had to pay for it.
So when my kiddos woke up with scratchy throats and runny noses last week – I made them this smoothie immediately. The next day everyone felt much better.