Crispy Parmesan Tilapia Recipe – quick and easy tilapia fillets breaded with Parmesan and pan-fried until golden and crispy. Flaky on the inside and crispy on the outside, this tilapia will be your favorite fish dinner!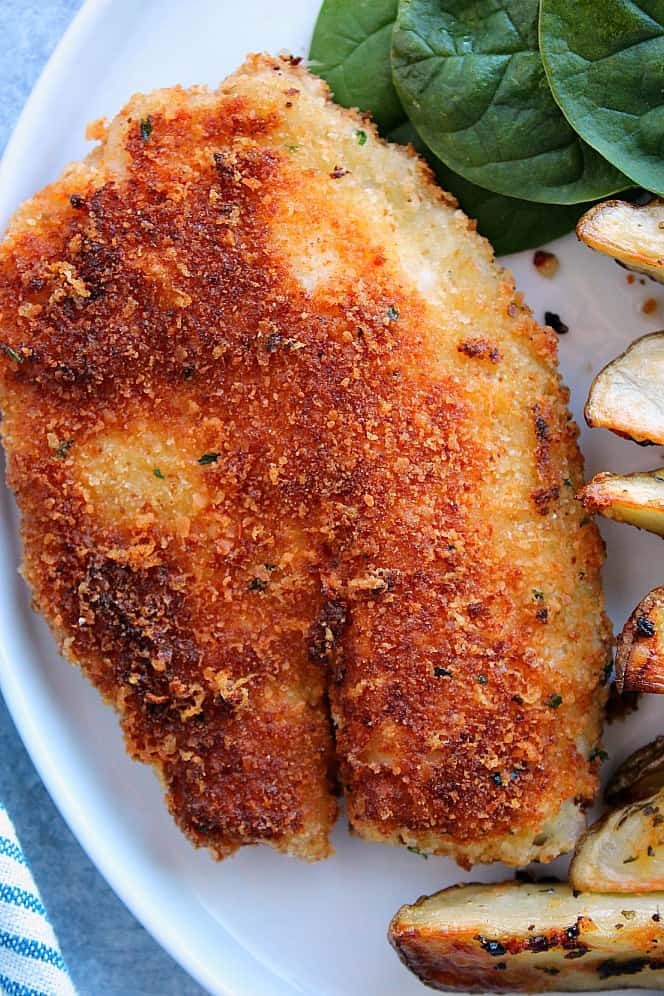 Crispy on the outside and flaky on the inside. This Parmesan Tilapia is one of my favorite dishes to make with this mild fish. Adding Parmesan to breading not only adds flavor (who doesn't like toasted cheese!) but also makes the breading even crispier. You can easily make flavorful seafood dinner, like my Garlic Parmesan Crusted Salmon or Garlic Mushroom Shrimp Pasta. This Crispy Parmesan Tilapia fits right in this category.
CRISPY PARMESAN TILAPIA
This easy Parmesan Tilapia is crispy, flavorful and perfect for a fish and chips dinner. It's quick and easy, even on busy weeknights. Serve this tilapia with baked potato wedges or fries and a simple salad.