Pasta Carbonara – the easiest pasta dish you can make! This creamy fettuccine with bacon, ham and cheese is bound to be a hit!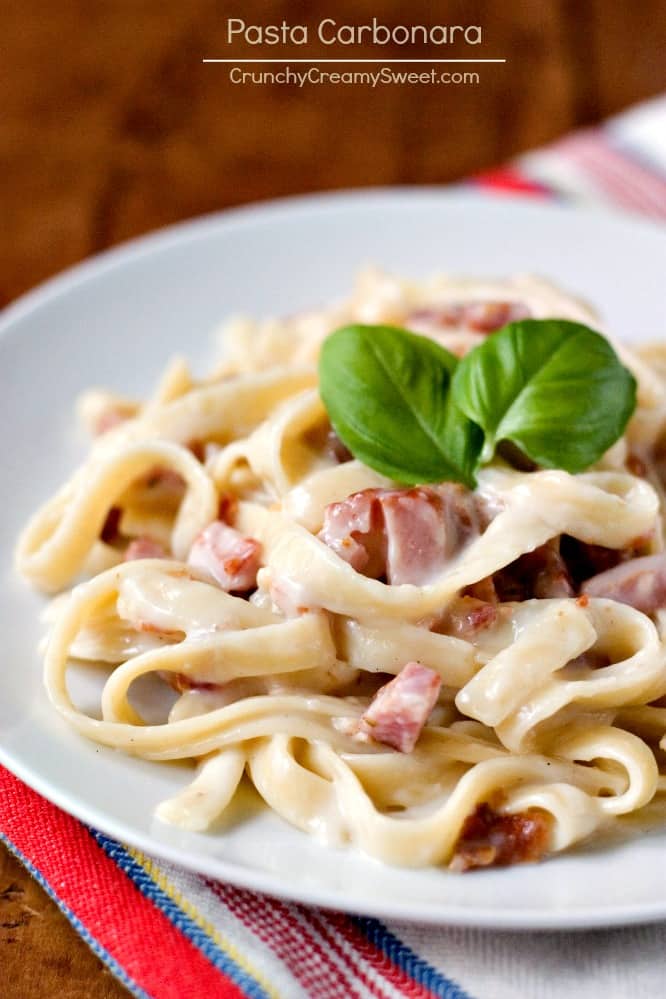 PASTA CARBONARA
Pasta Carbonara – one of the easiest pasta dishes you can make! It is packed with flavor and so creamy that there are never any leftovers! Because, hello! , bacon, ham and cheese! All tossed together with creamy fettuccine. Dinner in 15 minutes – now that's a keeper!
One of our favorites that we also make for my Hubby's birthday. It's his favorite Italian dish. A few years ago, I learned how to make it from scratch at home and let me tell you – we are both super happy about that! 🙂 If you have the Instant Pot, check out my Instant Pot Pasta Carbonara recipe. It's amazing!