Instant Pot Pasta Carbonara Recipe – the easiest pasta dish you can make in your pressure cooker! Spaghetti noodles tossed with bacon, grease and egg and Parmesan mixture to make the sauce, make this pasta dish a huge favorite!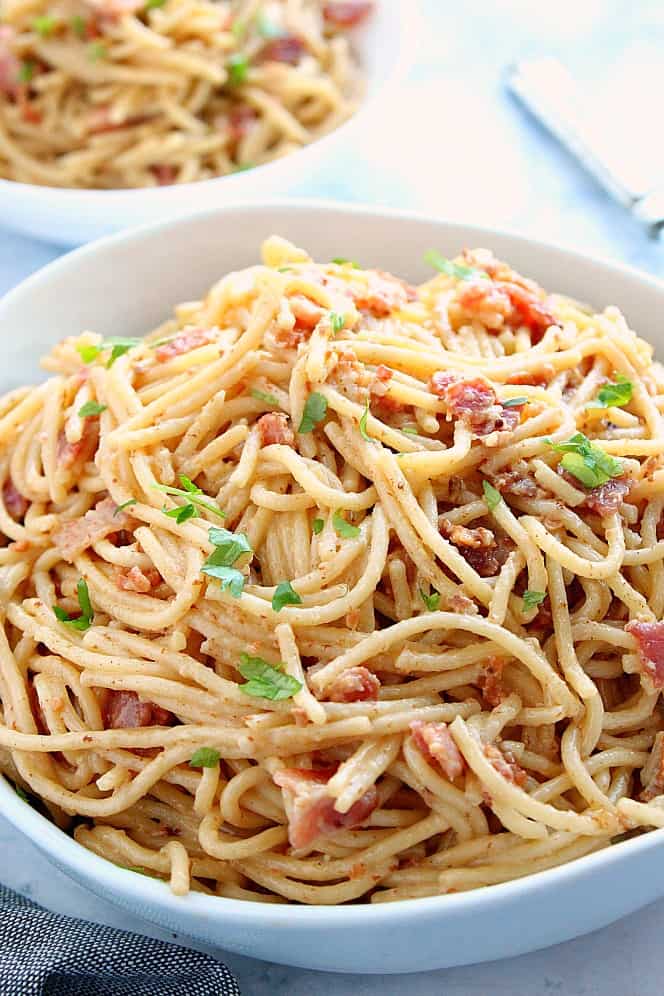 I took the concept of one-pot pasta and made one of my Hubby's favorite pasta dishes, Pasta Carbonara, in my Instant Pot pressure cooker. It's unbelievably easy to make and you will have only the IP insert to clean. Win-win!
INSTANT POT PASTA CARBONARA
This Instant Pot Pasta Carbonara is one of the easiest meals you can make in your Instant Pot. It's creamy, flavorful and satisfying. Toss cooked spaghetti noodles in crispy bacon, add the mixture of Parmesan cheese and egg and stir until creamy. Garnish with chopped parsley and devour!