Creamy Garlic Mushroom Pasta – easy weeknight dinner idea in just 30 minutes!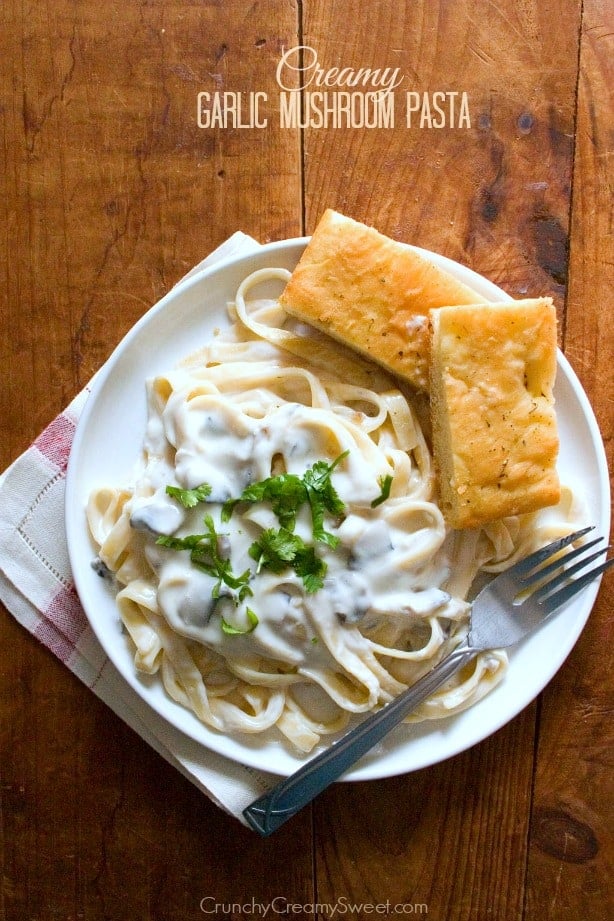 So, yes. My first dinner idea post. I hope you like it! It's a huge hit in our family!
I have been testing and devouring pasta dishes for the past couple of weeks and those that became family favorites and were especially kid-approved, I decided to share with you. Because we all need easy and delicious dinner recipes! I absolutely love creamy pasta dishes! And mushrooms! And garlic! Put those together and dinner is ready!