Cheesy Spinach Dip Chicken Pasta – your new favorite dinner! Spinach dip and pasta get together to create one cheesy and creamy dish! You need to make it!
This pasta is a huge family favorite, like the Instant Pot Tuscan Chicken Pasta. I love to serve them with my Cheddar Bay Biscuits.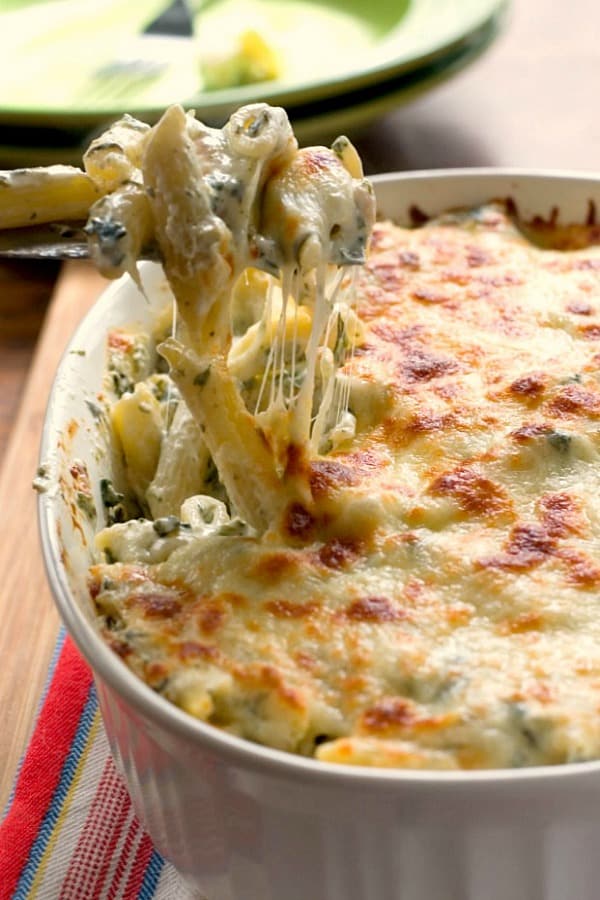 SPINACH DIP CHICKEN PASTA
How about a creamy pasta topped with gooey cheese for dinner? What if we added spinach dip to the equation? I'll tell you what – your new favorite weeknight dinner! It's absolutely delicious and the whole family loves it!
This has been our favorite weeknight dinner. I make it on Tuesdays, our busiest time in the week when our girls have dance classes and we get back home late. I do all of the prep during the day. When we get home, I top it with cheese and bake while we make a salad and the dinner is ready in 15 minutes. Talk about a time-saver!