Lemon Garlic Roasted Chicken Thighs – mouth-watering chicken thighs roasted with garlic and lemons. Ridiculously easy to make and pure comfort food. This is an inexpensive dinner, perfect for a busy weeknight or a weekend! 
Roasted chicken is so easy to make! Our favorites include my Skillet Garlic Herb Chicken and Potatoes and the famous French Onion Roasted Chicken.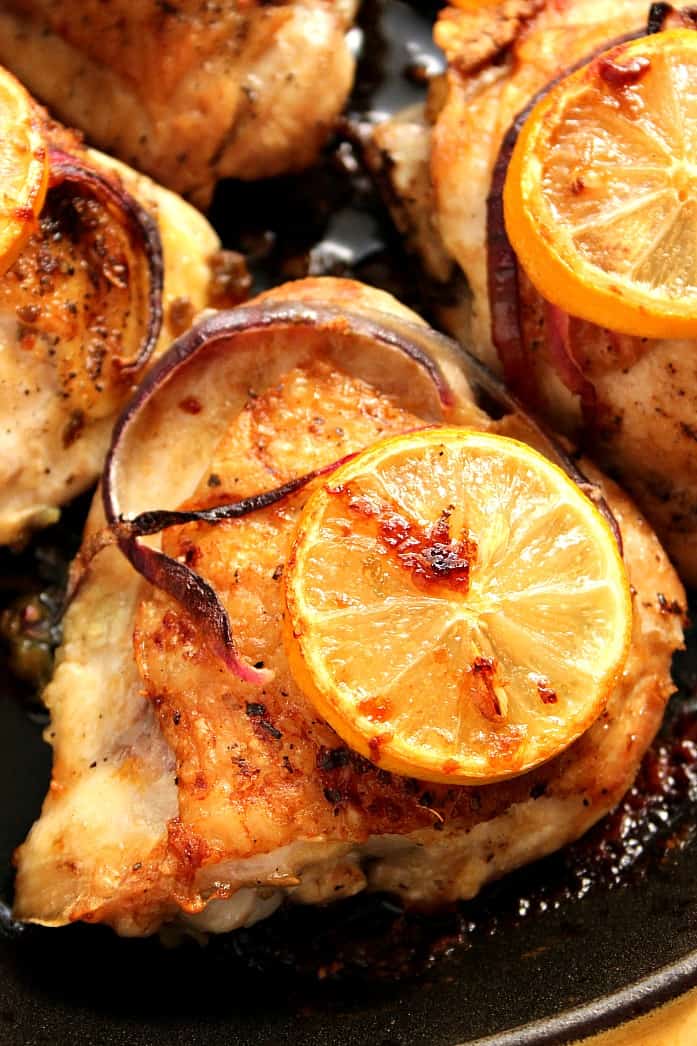 LEMON GARLIC ROASTED CHICKEN THIGHS
If there is one recipe that I fondly remember from my childhood, it's my mom's roasted chicken. She would only make it on Sundays and the fragrance of the dish is still pure comfort to me. Now I make roasted chicken for my family and they love it! My Hubby always smiles when he sees me pull out chicken thighs out of the fridge. He knows dinner will be good that day. This new version features lemon and garlic combo, so perfect for Spring and Summer. The caramelized lemon slices on top add so much flavor. This dish is perfect for busy weeknights and lazy weekends.