Pineapple Chicken Kabobs recipe – sweet and sour marinated chicken, colorful bell peppers, sweet red onion and juicy pineapple make these kabobs a great quick and easy summer dinner idea!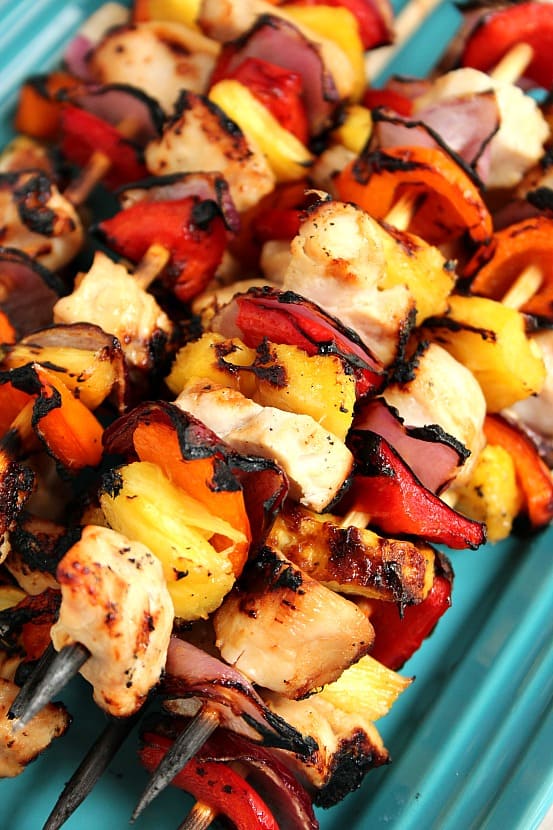 PINEAPPLE CHICKEN KABOBS
I am a huge fan of grilled pineapple and sweet chicken and this dish combines the two. Besides, kabobs are so fun to eat! Pair it with tropical margaritas and lemonade and you are set to enjoy the summer! Great for summer parties and get-togethers, this Pineapple Chicken is sure to disappear in no time! These Pineapple Chicken Kabobs with delicious Hawaiian flavors!