One Pot Chicken Ratatouille Recipe – the easy version of a classic French dish. Zucchini, eggplant and tomatoes cooked in one pot with seasoned chicken for a healthy, flavorful and comforting fall dish.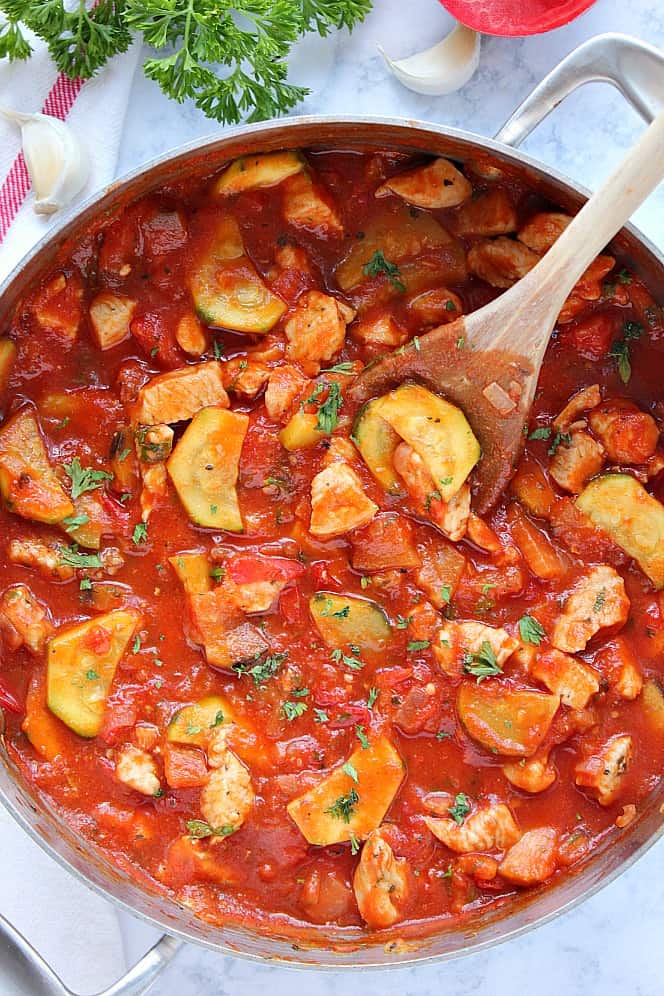 One pot dinners made with seasonal vegetables are some of the easiest to make. You can whip up a delicious dish in just one pan, starting by cooking the meat (like chicken), adding seasoning and the vegetables. This is a great way to enjoy eggplant, zucchini, and ripe juicy tomatoes. Skip the chicken for a vegetarian version. Add chickpeas or black beans for protein, if desired.
This One Pot Chicken Ratatouille is a filling comfort food, perfect for chilly fall days. Serve it with rice, mashed potatoes or just like a chili or stew, in a bowl. And don't forget the bread! It's perfect for soaking up every last bit of the sauce!