Easy Grilled Chicken Recipe – simple way to make juicy and flavorful chicken on any type of grill or grill pan. Perfect summer dinner!
Serve this dish with my creamy coleslaw, baked potatoes and baked beans for a classic American summer dinner.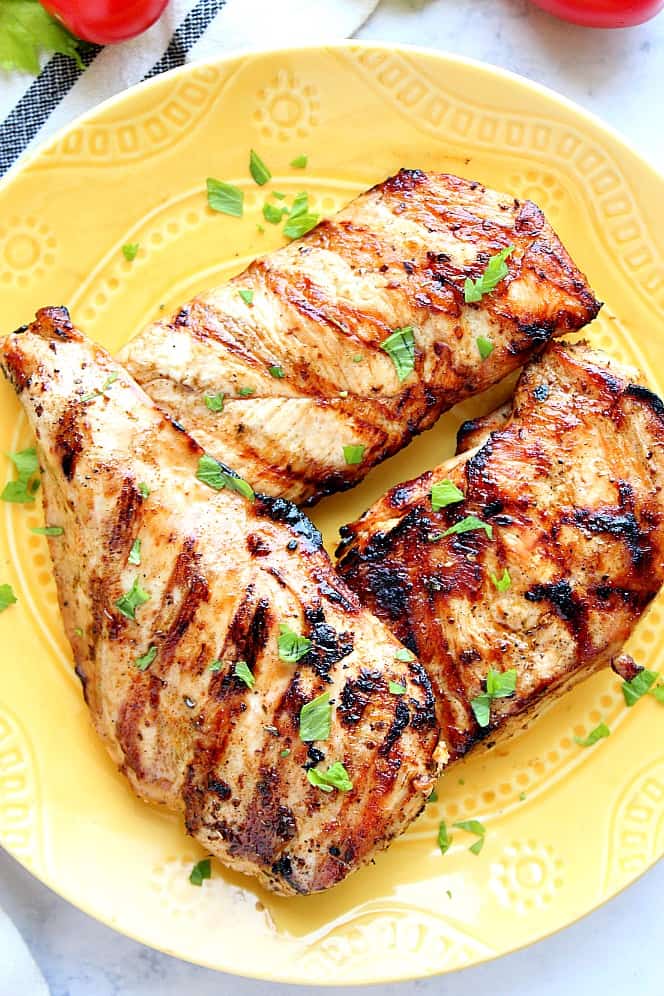 Grilled chicken breast is one of the easiest recipes you can make on a grill this summer.  It's perfect when you want to take a break from burgers and hot dogs. Thanks to my simple marinade with oil, soy sauce, spices and garlic the chicken will be juicy and flavorful.
This Easy Grilled Chicken can be prepared the day before and marinaded overnight. You can also make this grilled chicken and use it chopped on top of a simple salad. So tasty!