This Grilled Pineapple is the fruit dessert of summer! Each slice is grilled until the butter and sugar caramelize. Made with just 4 ingredients, this dish is quick and easy to whip up.
If you enjoy desserts with pineapple, you need to try my Coconut Pineapple Cake or my Pineapple Coconut Crumb Bars. They are perfect for summer!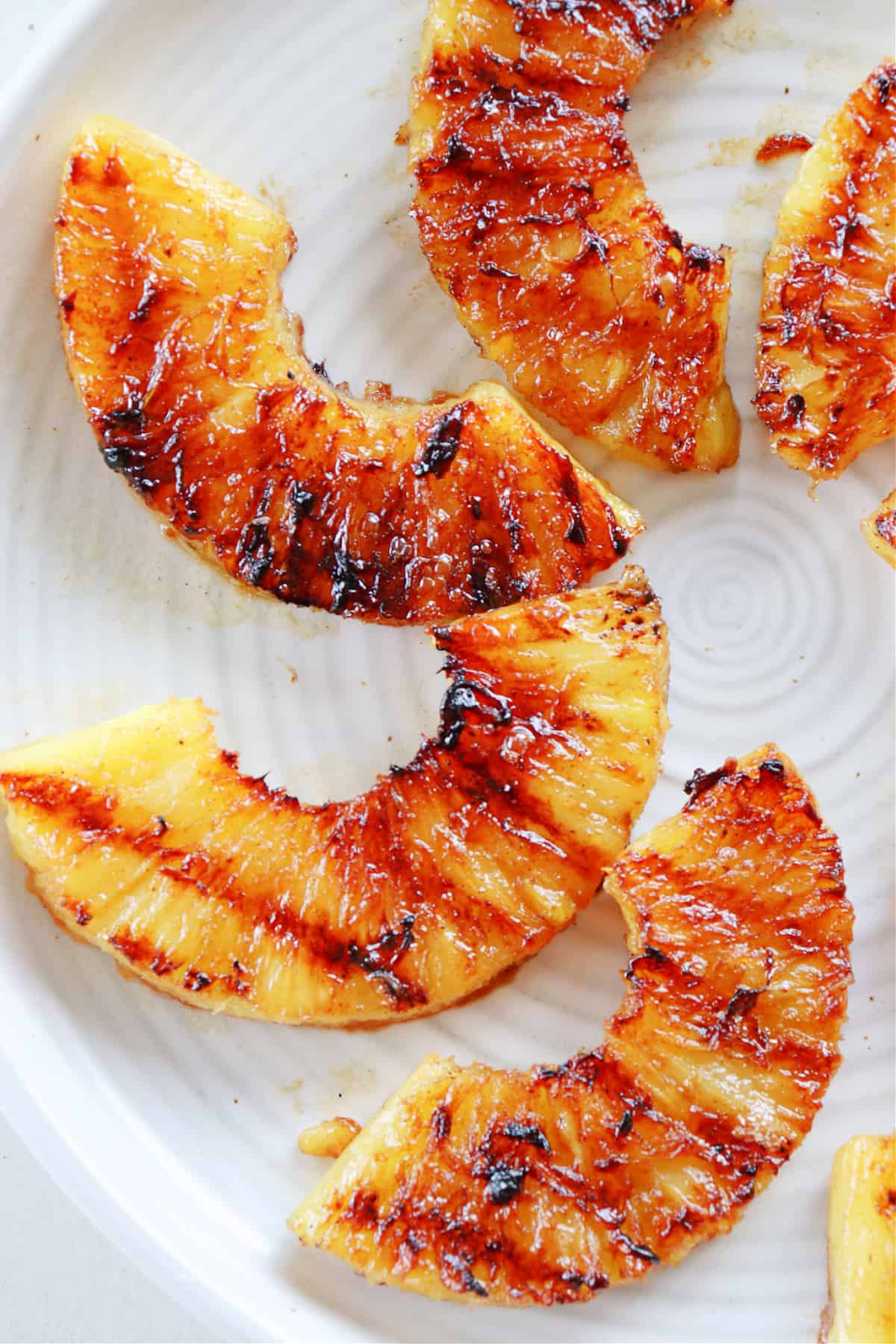 Summer is here and the grill is out! But BBQ is not only for meats and veggies. You can whip up a delicious dessert right on the grill. This Grilled Pineapple is sliced, brushed with sweet butter mixture with cinnamon, and grilled until caramelized. Talk about flavor! Simple, yet fancy, this dessert is a must to make this summer.
Serve it with vanilla ice cream, berries, and mint, or eat it plain, right away. It's a fun way to enjoy this tropical fruit!