This Bread Pudding is a simple dessert for the holidays or weekend brunch. Made with pantry staples and stale bread, this dish is delicious served with custard sauce, powdered sugar, or dessert syrup!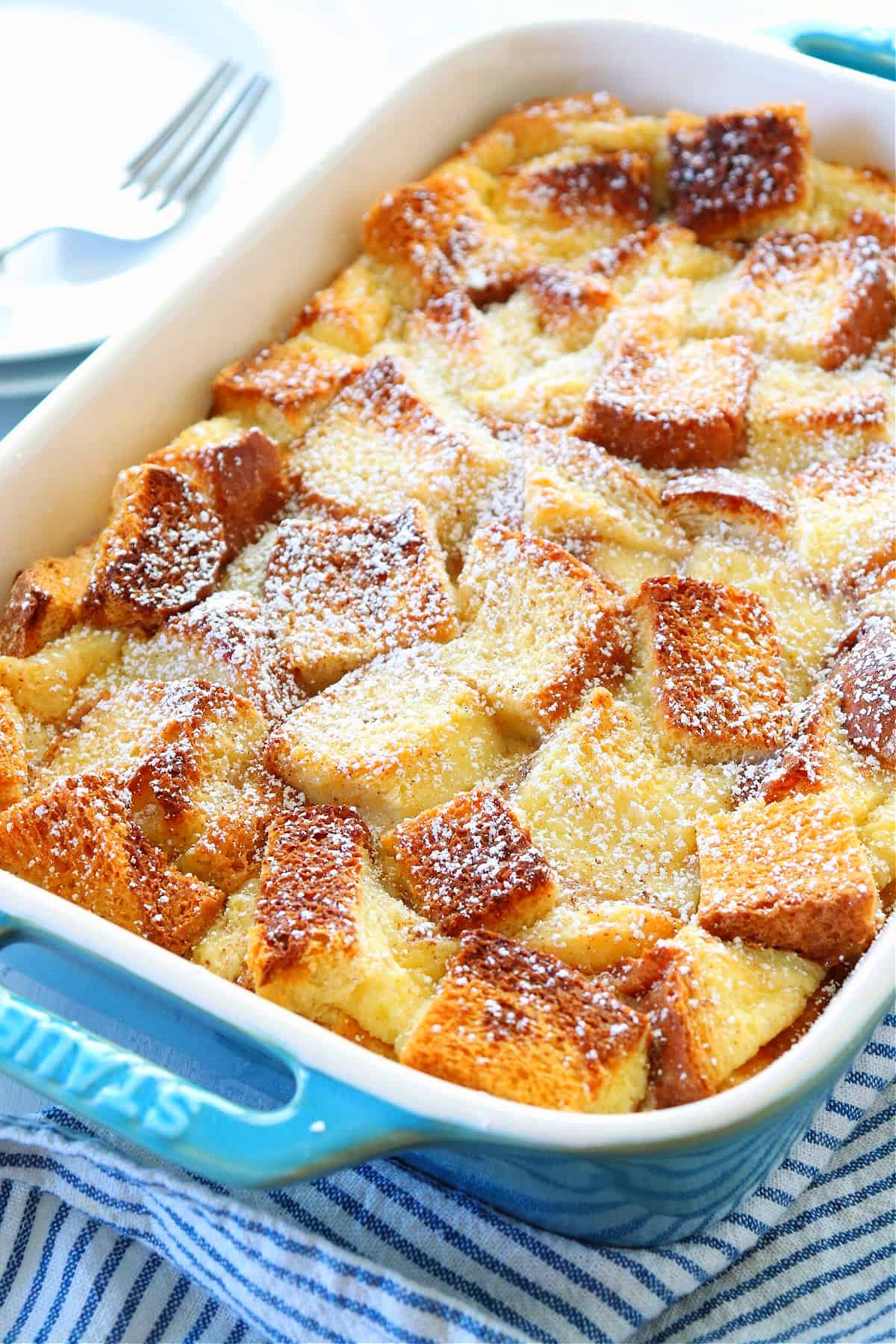 Easy Bread Pudding
Who would have thought you can turn stale bread into one delicious dessert! The English did centuries ago! Cooks always had a bowl on the table for bread scraps that will be turned into pudding. Now, this easy dessert is popular during Christmas, Easter, or any other holiday. You can make it for a special occasion or simply for weekend brunch.
So what is bread pudding? By definition, it is a dessert made with stale bread baked in a mixture of eggs, milk, sugar, spices, and dried fruit. It has been popular in England for centuries and now almost every cuisine has its version.