These Mint Chocolate Chip Cookies are filled with mint chips and semi-sweet chocolate chips. No mixer needed and no long chilling the dough needed!
These cookies are a must for the holidays, along with my Chewy Snickerdoodle Cookies top the list and the Perfect Sugar Cookies are right behind them.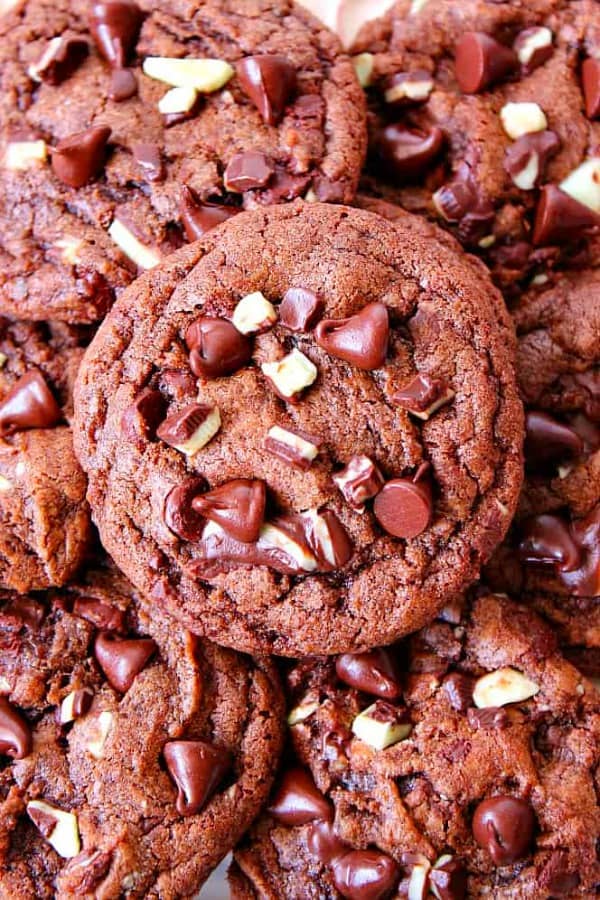 Warm, gooey cookies loaded with chocolate in every bite is what I am craving right now. One look at these beauties and you will too! This is my favorite recipe for cookies with the chocolate and mint flavor combo. It's perfect for any time of year, but certainly for the holidays. These cookies are filled with Andes chocolate chips and semi-sweet chocolate chips all mixed in a chocolate cookie dough. Simply irresistible! This recipe comes together really quickly because we are using melted butter so no mixer is needed. Just a mixing bowl and a whisk.