Raspberry Coconut Sour Cream Crumb Pie Recipe – sweet and creamy coconut filling with a tarty raspberry jam, all under a buttery crunchy crumb topping. This pie is easy and absolutely delicious!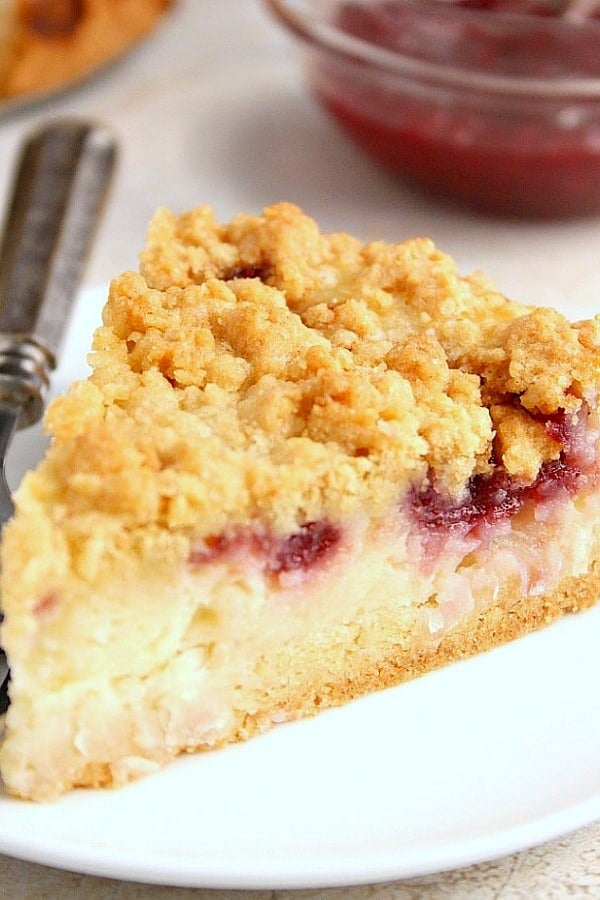 This pie has my name written all over it. Everything from the easy crust ( and when I say easy, I mean so so easy! ), the sour cream filling to the crunchy crumb topping – it's all right up my alley. I can't even choose my favorite part of it!
I've had this idea for a pie for a while now and it's all because I was craving my sour cream crumb bars. I've made a pumpkin version, an apple caramel version and a strawberry pie version. It was time for a new flavor combo. And why not make it into a pie? After all, the pie season is upon us.
[Read more…] about Raspberry Coconut Sour Cream Crumb Pie Recipe