Christmas Pavlova Recipe – a wreath-shaped meringue cake with whipped cream, cranberry topping and pomegranate arils. A beautiful dessert for the holidays!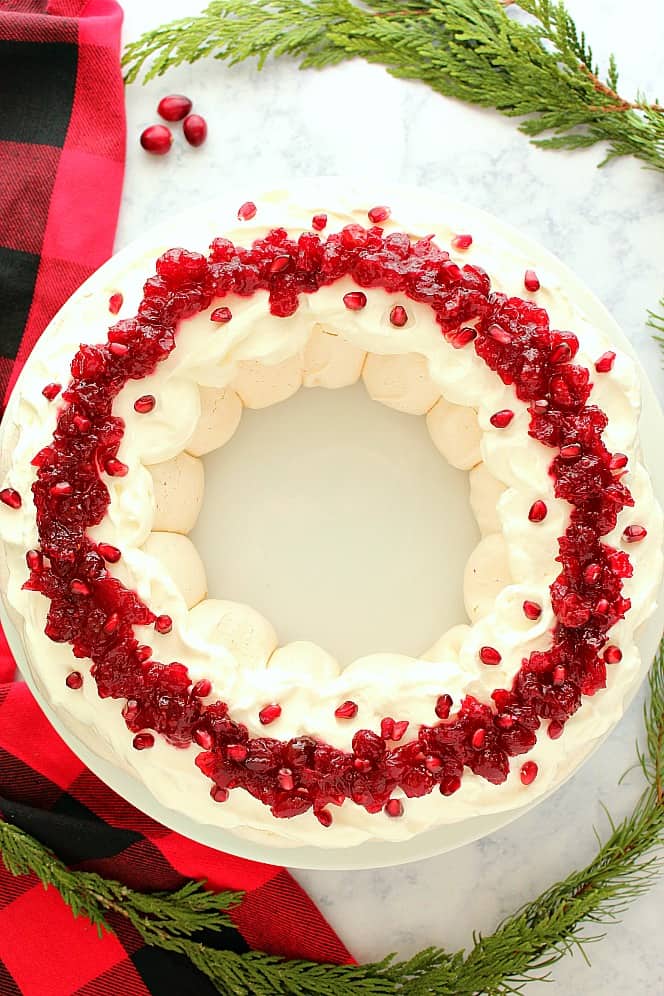 Fans of meringue desserts, I have a simple yet impressive dessert idea just for you! This wreath-shaped Pavlova is crispy on the outside and light and chewy inside. It's topped with freshly whipped cream and thick cranberry sauce. A few pomegranate arils are little tiny jewels, shining on this beauty.
This Christmas Pavlova is easy to make but requires planning. Whipping egg whites takes about 10 minutes, the cake bakes for 1 hour and 15 minutes and then needs to dry for at least 1 hour in the turned-off oven, with the door slightly ajar. You can make the cake and cranberry sauce up to 2 days in advance.