Chocolate M&M Cookie Bars – quick and easy treat packed with chocolate and bright M&M's! Fun and delicious bars that need to happen in your kitchen!
If you like colorful sweet treats like these bars, you will love my Christmas M&M Cookies and the Perfect Sugar Cookies.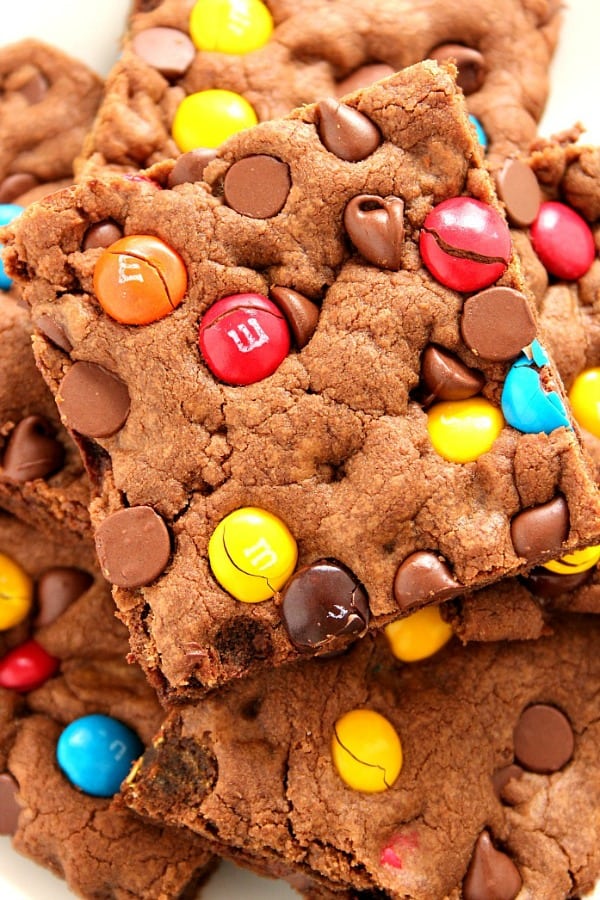 CHOCOLATE M&M COOKIE BARS
Apparently, I don't have enough chocolate recipes on the blog, or so I have been told. Especially in the bars section. I do have a progressing obsession with bright and colorful M&M's in my sweet treat recipes. I simply adore them! A mix-all-in-one-bowl kind of chocolate dessert always does the trick because there is a minimal waiting time to sink your teeth into this sweet, buttery and chocolatey goodness. The dough itself tastes absolutely sinful!