Funfetti Cheesecake Bars Recipe – sweet, creamy and thick cheesecake bars with sprinkles! So fun and festive and super easy to make!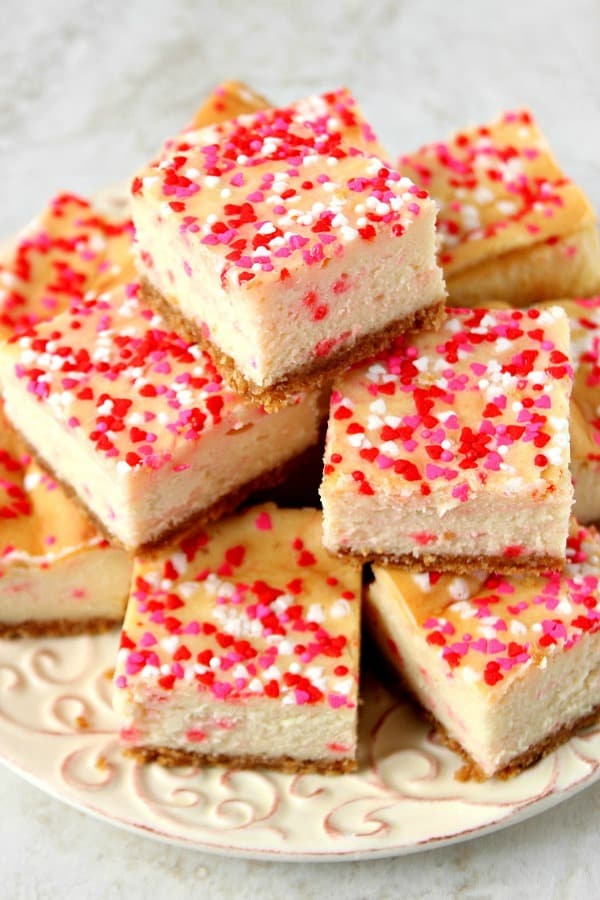 FUNFETTI CHEESECAKE BARS
These cheesecake bars are the real deal! Thick, creamy and dressed up with funfetti! Perfect to celebrate any holiday, birthday or special occasion but also super easy to make any day just because.
I take my cheesecake and cheesecake bars seriously so when the idea to make these Funfetti Cheesecake Bars and share here on my blog, I remembered the most common request from you guys – can they be thicker. Well, sure they can! Still creamy, sweet with velvety texture but twice as thick. The right ratio of butter to graham cracker crumbs makes for a sturdy, non-crumbling crust. That is a serious cheesecake bars game!