This Instant Pot Yogurt recipe is easy, budget-friendly and absolutely delicious! Serve it with fruit, granola or use to make desserts or muffins and breads.
Your Instant Pot can make delicious oatmeal, jam and even yogurt! Perfect breakfast ideas made easily from scratch.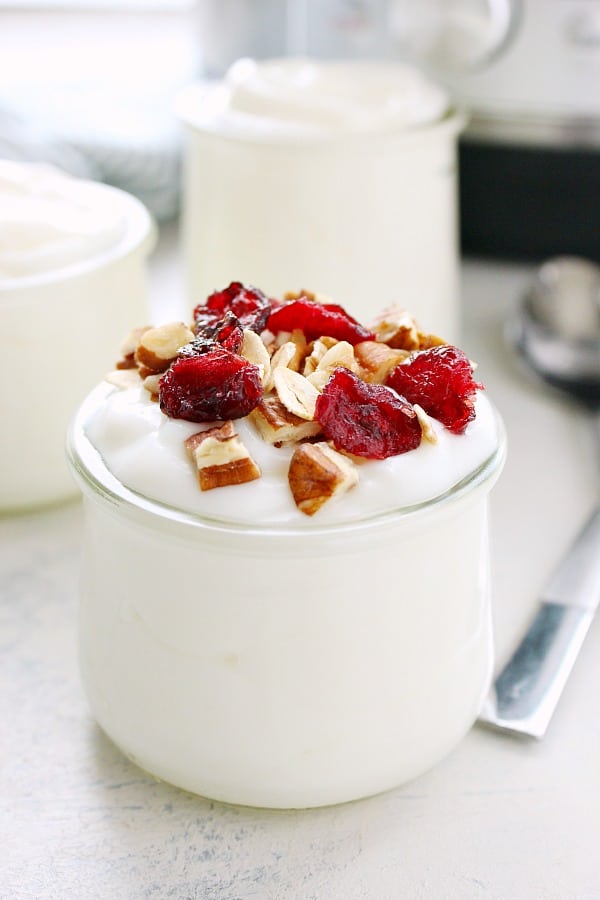 I think by now, we know that there is not much that the Instant Pot can't do. Did you know you can make delicious yogurt with a push of a button, right in your pressure cooker? It's really easy! All you need is milk and yogurt. It may seem weird that you make yogurt with yogurt but it's the easiest way to get the active cultures necessary to make it. You will only need the store-bought kind once, because you can use the homemade version to make the next batch! We love this yogurt plain, with fruit jams, granola and honey! It is also wonderful for baking.