How to make the best Instant Pot Oatmeal with old-fashioned oats, milk (even almond) and water. They are creamy and delicious with a variety of toppings! 
Oats are a family favorite around here. My oldest daughter loves the peanut butter overnight oats and I often make my 3-ingredient oatmeal cookies for a simple and healthy snack.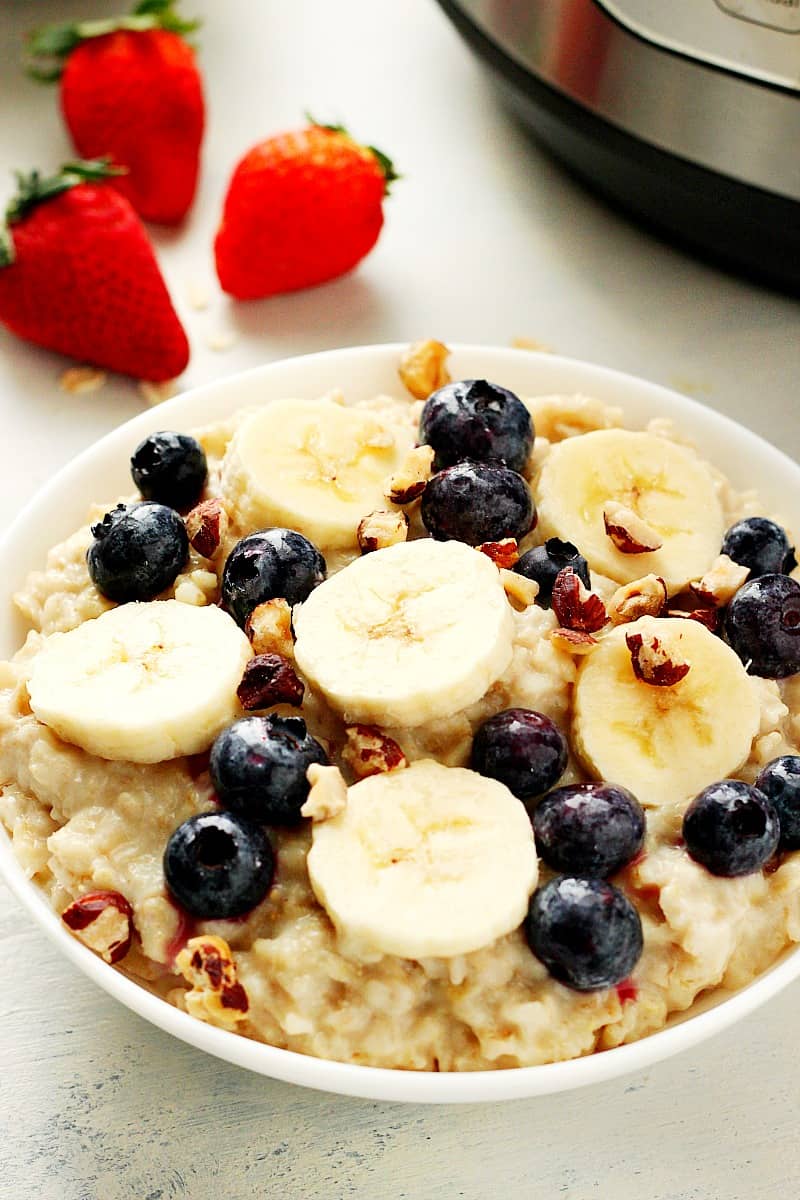 Since the Instant Pot appeared in my kitchen, I have been discovering countless ways to use it. It can make the best pot roast ever or bake a cheesecake. Now, I make our oatmeal in my Instant Pot too! It's super fast, no need to stir it during cooking and it's creamy and delicious. I tested this recipe with different ratios of oats to liquid to ensure the oatmeal won't burn. This recipe is fail-proof! Use almond milk and coconut oil to make them vegan.