Learn How to Cook Bacon in the Oven, without the mess, without the rack! All you need is a sheet pan and parchment paper for easy cleanup. Try it once and you will never cook it on the stove again.
Serve this crispy bacon with hard-boiled eggs, French toast or fluffy pancakes. You can also chop it and use it in my broccoli salad recipe.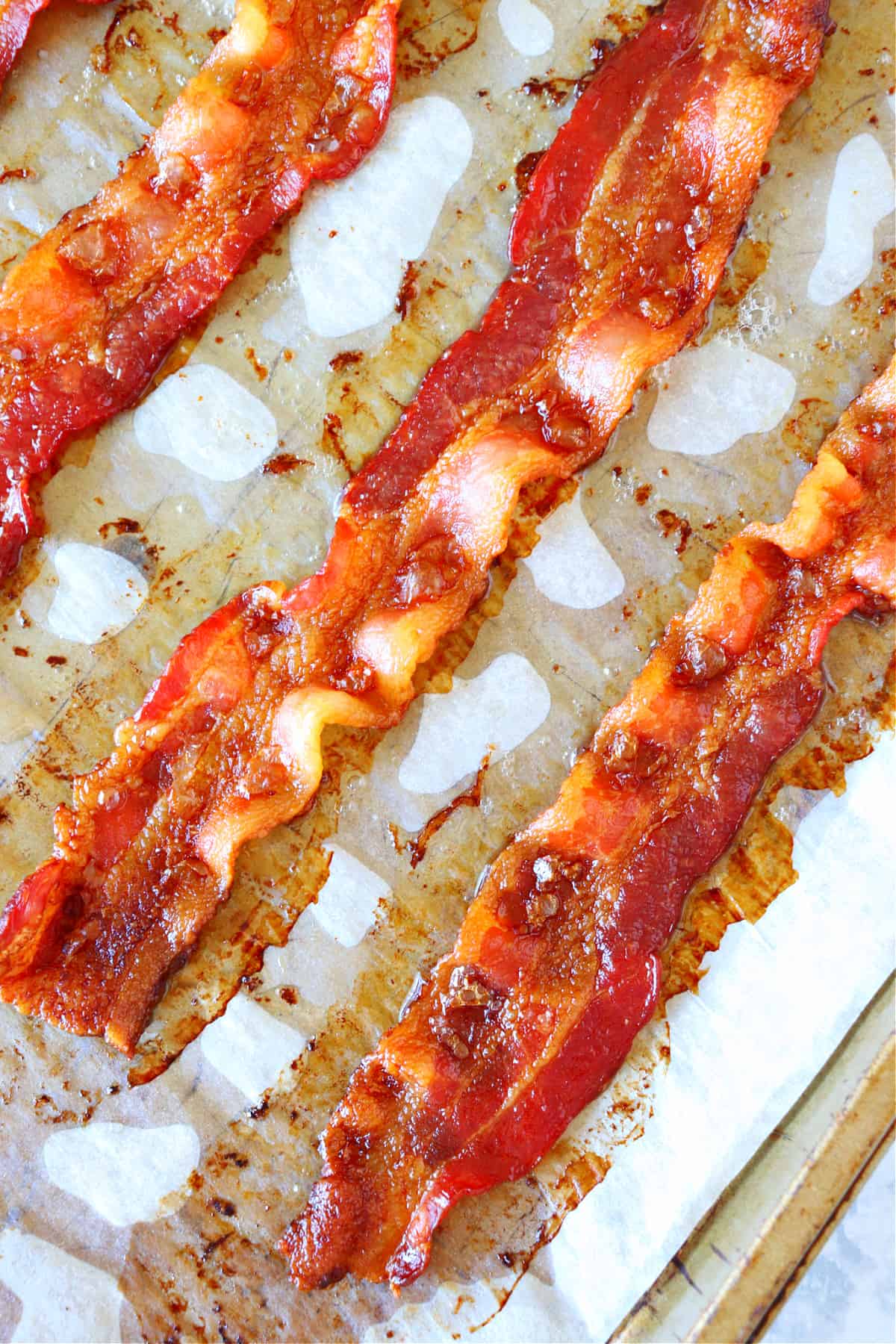 If you ever fried bacon in the pan, you know the mess it makes. Splatter on the stove and everything around it can be frustrating. No more! I started cooking bacon in the oven and never looked back! It's a mess-free, hands-off method and the bacon still comes out crispy every time. You can serve it for breakfast or as a salad topping, in sandwiches or burgers!