Eggnog Cookie Bark – easy holiday treat with all of the delicious flavors of eggnog!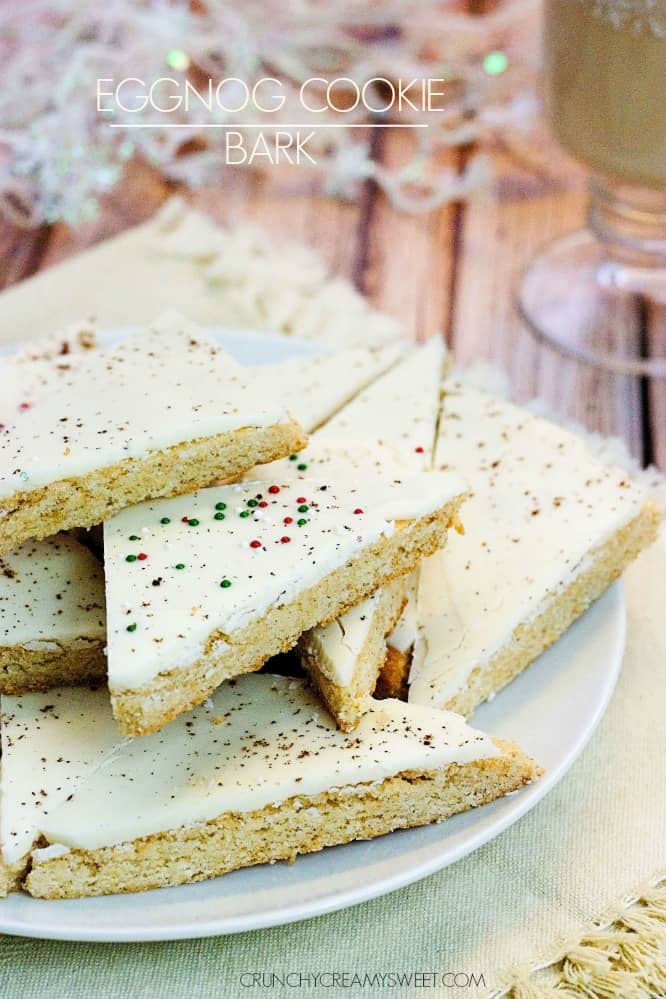 Christmas tree decorating in our house is a big event. There are plates of sweet treats, popcorn in few different flavors, hot chocolate and of course eggnog. While our kids have fun hanging their handmade ornaments, my Hubby and I snuggle on the couch and sip on eggnog. I love eggnog, especially with an extra dash of cloves.
This cookie bark has all of the delicious flavors of eggnog, a white chocolate coating and an extra sprinkle of cloves. It is super easy to make, fun to cut or break in free form pieces and perfect to give to friends and family this holiday season.
The Betty Crocker's Eggnog Cookie Mix was a super fun surprise in the package we got from Betty. I was wondering if it would taste like eggnog but one whiff of the cookie mix, straight out of the bag and I knew that this is a winner!