Drop Biscuits – the easiest biscuits and super fluffy! No kneading the dough or cutting biscuits needed.
Serve these biscuits with jam and tea or with a big bowl of Chicken and Rice Soup.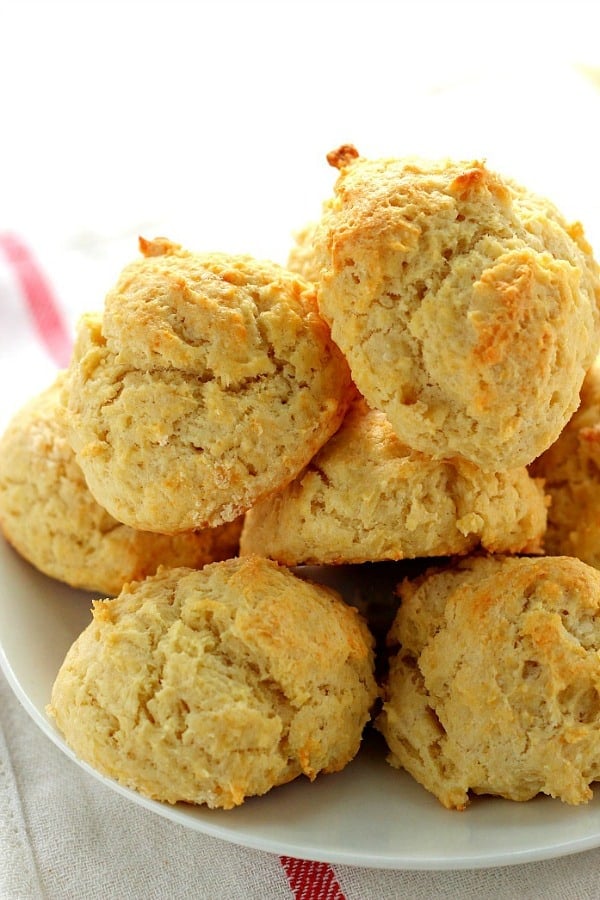 EASY DROP BISCUITS
After the glorious brioche buns based on a yeast dough, I bring you an easy-peasy recipe for drop biscuits that you can whip up in under 30 minutes. Just in time for dinner! This is my all-time favorite drop biscuit recipe and I have been using it for a long time. The only thing I changed recently is the lemon juice trick! The juice activates the soda just before baking and helps create the ultimate fluffy biscuits.