Easy Cheesy Garlic Crescent Rolls – flaky and buttery crescent rolls filled with gooey cheese and brushed with garlicky Parmesan butter right before baking! Crazy good!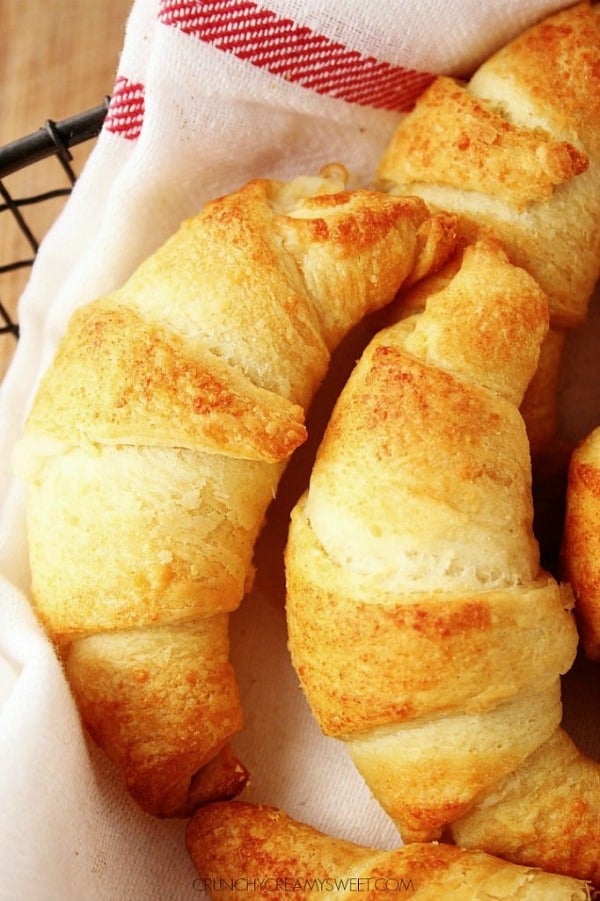 My highly popular Easy Cheesy Garlic Bread and my One Hour Skillet Focaccia have inspired me to create this crescent roll version. It's as addictive and as easy as the original and you will absolutely love it!
You should always look at crescent rolls as a blank page. Page that needs to be filled with flavor and taken to a new level. With just a few things you can bake beautiful rolls that will shine on your dinner table.