These perfect Blueberry Muffins are filled with sweet blueberries and drizzled with lemon glaze. They are fluffy and delicious and have that fresh bakery taste!
These muffins are always a hit, just like my Apple Zucchini Muffins or Glazed Lemon Muffins. I like to serve them with whipped Honey Butter.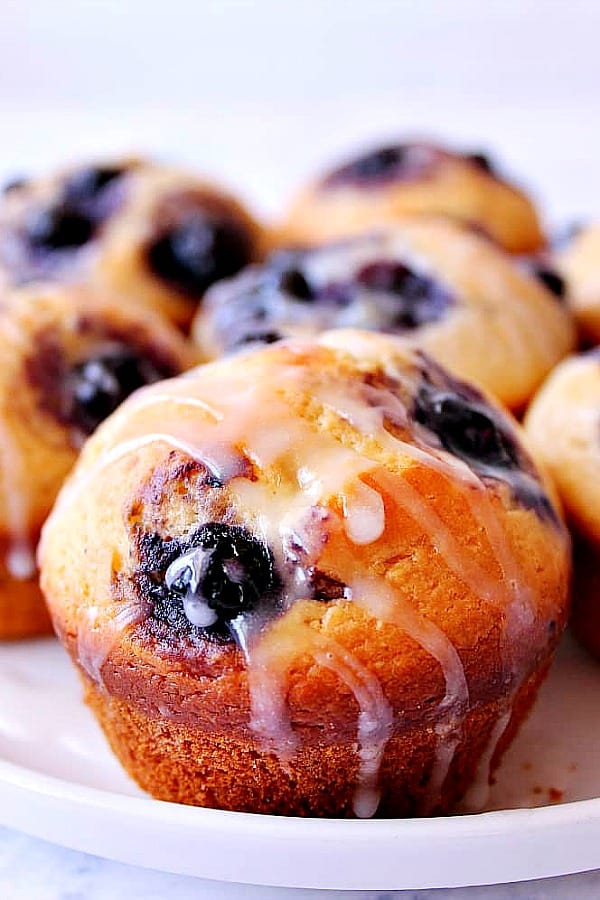 While the Spring makes up its mind and hopefully settle in with warm sunny weather soon, let's stay home and bake muffins. Big domed, fluffy muffins with gorgeous sweet blueberries! Just like you would get in a bakery, best if it's from the fresh lot straight from the oven. And while we are at it, let's dress them up a little with a sweet lemon glaze. All you need is a cup of latte or tea and you are set!