Perfect Cornbread Muffins Recipe – a no-fail recipe for the best cornbread muffins, no store-bought mix needed. These muffins are fluffy and delicious!
I love serving these muffins with a big bowl of Instant Pot Beef Chili or my Mexican Chicken and Rice Skillet.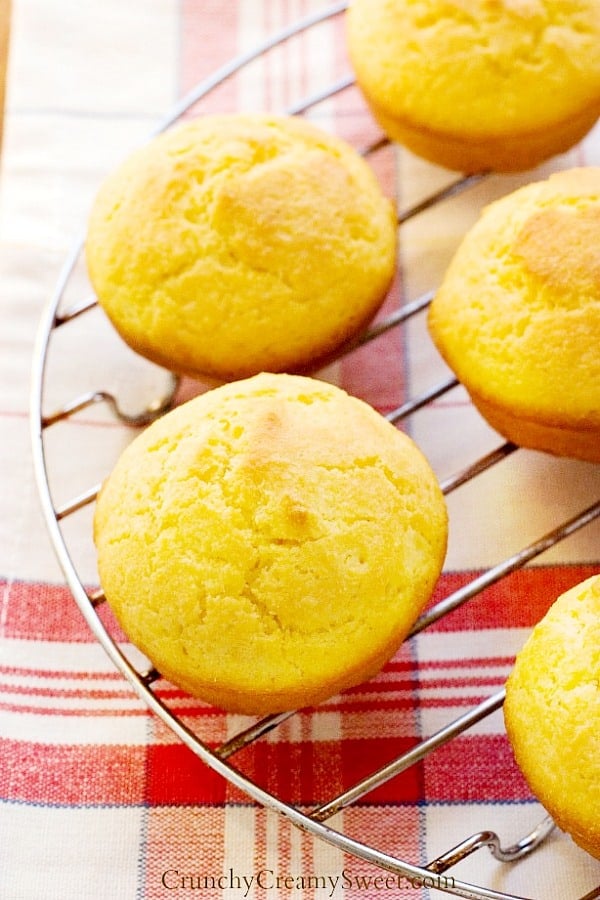 THE BEST CORNBREAD MUFFINS
This is my quick and never-fail recipe for delicious savory muffins to go with dinner. They always come out perfect, with the cracked high tops and fluffy inside! You can make the batter, pop these in the oven and have them on the table in under 30 minutes! Gotta love fabulous and quick recipes like this one! Because dinner is never complete without freshly baked bread or muffins on the side.