Zucchini Cornbread Muffins – fun and easy way to sneak in veggies into your diet! Our favorite cornbread muffin with the addition of zucchini is perfect this time of year!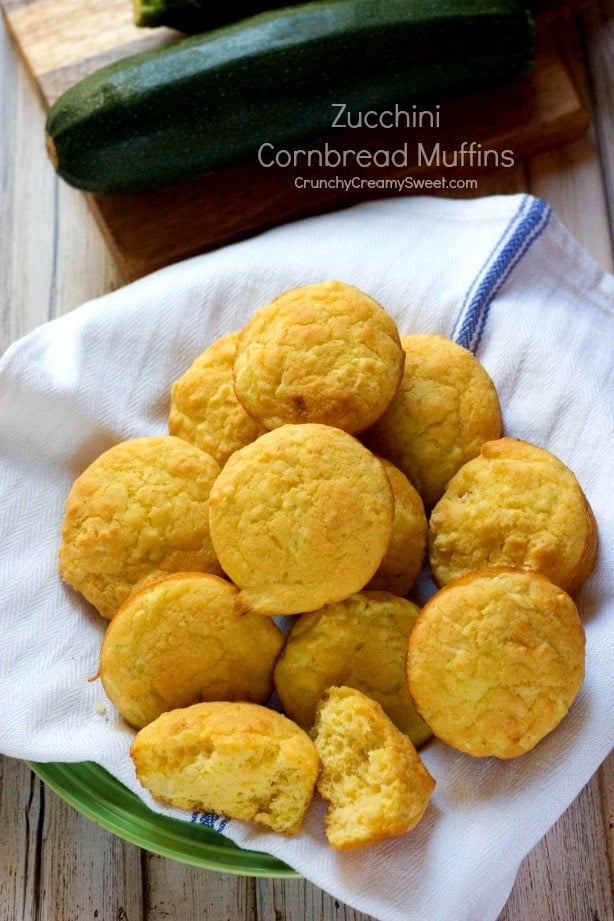 Just like pumpkin in the fall, the zucchini recipes are taking over the internet! I see folks complaining about abundance and not enough ways to eat it.
I gave up growing anything in our garden two years ago, after the tomatoes were eaten by rabbits (which totally made them so not cool in my book, but my kids are still excited to see bunnies in our yard) and the peppers were devoured by squirrels. I hope they liked it. And no, I don't feel bad if they had to run looking for a water source afterwards.
So that means that I am one of not too many people that don't have zucchini overtaking their gardens. Nothing is overtaking my garden, actually. Besides weeds maybe, but that's because I do not like yard work and simply choose to ignore them.
So, Zucchini Cornbread Muffins.