No-Knead Bread – the best and easiest way to make perfect bread at home! No kneading needed! This recipe is super easy to follow and make the best bread loaf at home.
This bread is so easy to make, just like my One-Hour Skillet Focaccia and the 2-Ingredient Flatbread.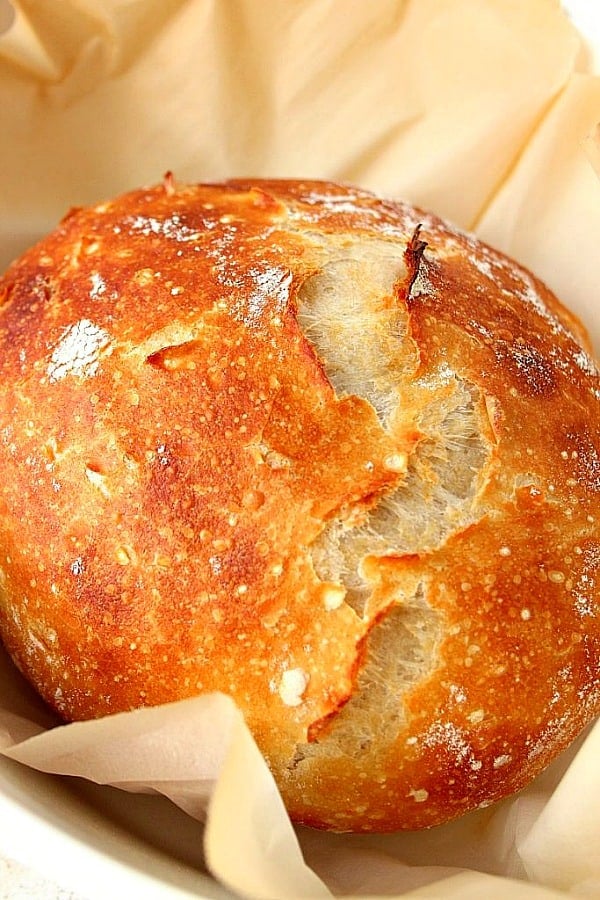 This bread is exactly what your next sandwich or a steaming bowl of soup needs. A thick slice of home-baked bread. It's simply too easy not to try it. Just stir all of the ingredients in a bowl, cover and let sit overnight. Next day, bake, slice and enjoy!
Homemade bread is one of my very favorite things to bake. It's very gratifying and be used for sweet sandwiches (peanut butter and strawberry jelly come to mind) or loaded with cheese and meat, tomatoes, lettuce, and peppers OR dipped into thick tomato soup. By the way, this bread is amazing for grilled cheese sandwiches!