Sticky Asian Chicken Recipe – quick and easy chicken marinaded and broiled with sweet and spicy sauce. Perfect over rice or on salad!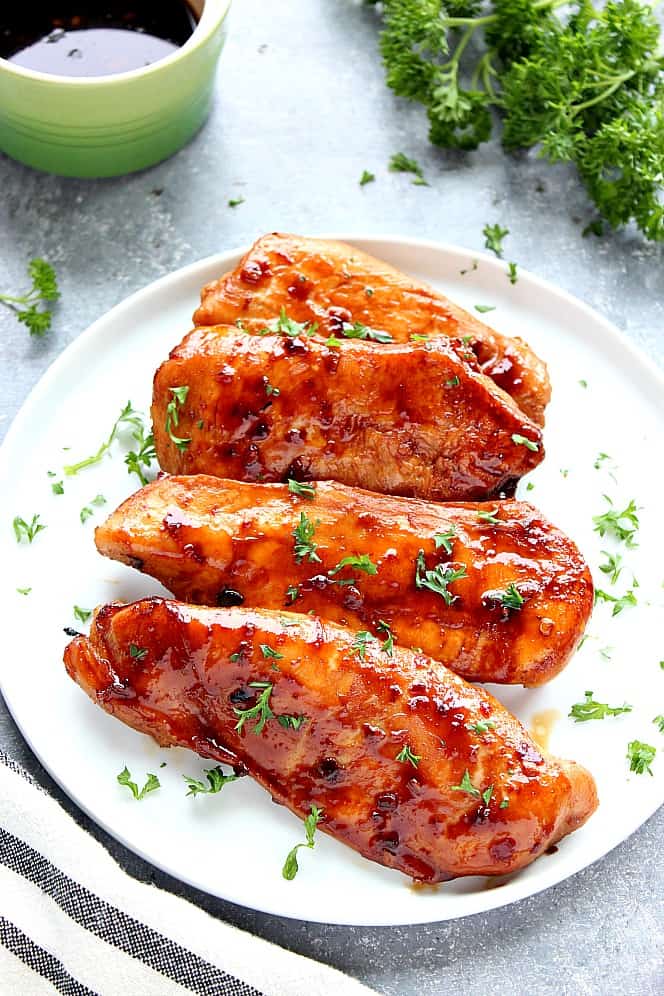 Busy day ahead? If just thinking about what to make for dinner gives you a headache, take a deep breath and take a look at this recipe. We are making Asian takeout chicken right in our own kitchen! Thanks to Mary Younkin, my dear blogger friend behind the Barefeet in the Kitchen blog, and her newest cookbook, "The Weekday Lunches and Breakfasts Cookbook" we can make Sticky Asian Chicken with just a few ingredients. It's perfect for lunch, served over a salad or for dinner, served over rice and steamed veggies.
This Sticky Asian Chicken is sweet and spicy, bursting with flavor and perfect for lunch bowls, quick dinners takeout style, simply served with a salad or in a sandwich. You can make it ahead by marinading the chicken for up to 24 hrs and then broiling it to perfection or cooking in a grilling pan.